JUST SHY OF 30 YEARS OF SERVICE STEVE SOUCY IS RETIRING
July 14, 2017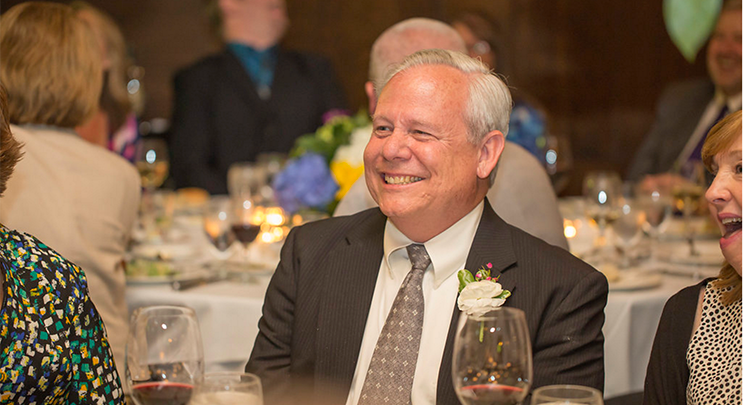 Steve had been in public accounting for almost nine years at a CPA firm and was ready for something new in his career. He knew a family-owned business would be the perfect fit for him. Not long after the initial meeting with Paul, Steve was hired at the David Sherman Corporation as an Assistant Controller and quickly became Corporate Controller.
"In the early years, Donn and I referred to ourselves as the mergers and acquisitions department," says Steve. "We worked on many deals together, acquiring brands such as Ezra Brooks®, Rebel Yell®, and Arrow®. It was an exciting time where our focus was growing the business."
Steve has seen Luxco® grow and transform from a St. Louis company with 65 employees to the innovative, international company it is today. He has been a steady force in helping develop Luxco over the last 29 years.
"Steve has been my most trusted business and personal advisor, and I can't thank him enough for what he has meant to me and my family," says Donn. "He has always been there to support our endeavors and to do what is best for the company."
A native of Belleville, Illinois, Steve and his wife have three adult children and one grandchild. He is looking forward to traveling and spending time with family in retirement, including more visits to his parents' home on Kentucky Lake. "I am also going to become a more active lousy golfer," he says.
As he reflects back on his almost three-decade-long career at Luxco, Steve says he has enjoyed watching the company evolve. "So much has happened over the years, but I look forward to the bright future of the company and to continue to celebrate its successes," he says.
Paul A. Lux was Steve's first phone call all those years ago, and he says it was because at the end of the day, business is important, but the people are what matters. "Mr. Lux made this transition easy for me," Steve says. "Under his guidance for those first 15 years, I learned all about corporate accounting. I am so grateful for the opportunity that he and Donn have given me, to spend half of my life as a part of something so special here at Luxco."
On April 26th at The St. Louis Racquet Club, Donn and Michele Lux held a retirement party for Steve where the Clark corporate office, a handful of sales team members, and Steve's family joined together to give Steve a proper goodbye. All of Steve's favorite foods were offered for all to enjoy, and many people stood up to share their favorite memories from throughout the years. There is no doubt Steve has left his mark on Luxco.

We wish Steve the best of luck in his retirement, and he will always be part of the Luxco family!