Limestone Branch Distillery Wows Bourbon and Travel Writers
December 20, 2018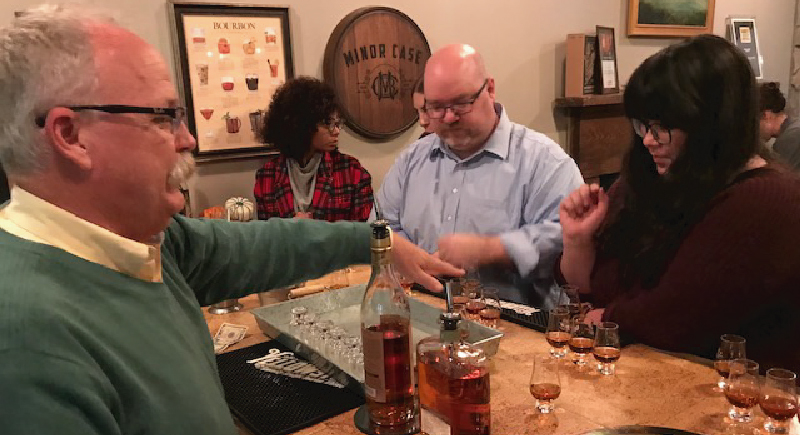 Kentucky or bust! This fall, five bourbon and travel writers descended upon Limestone Branch Distillery, where they experienced firsthand the magic of the Kentucky Craft Bourbon Trail with a VIP experience led by Steve and Paul Beam. A delicious outdoor dinner framed by Kentucky's fall foliage and tastings of Limestone's bourbon lineup, past and present, rounded out a special evening at the distillery.
The writers also learned how bourbon barrels are made at ISC Barrel's Kentucky Cooperage in Lebanon, and visited Wilderness Trail Distillery in Danville. The writers had a great time and were highly impressed by the distillery and its lineup of products!
The writers were treated to an exclusive, behind-the-scenes tour of Limestone Branch Distillery, where they learned the storied history of the brand and its connections to the famous Beam and Dant families. Led by Ambassador Stephen Fante's lively historical commentary, the writers discovered how Yellowstone® Bourbon and Minor Case® Rye Whiskey were brought to life.
The writers and bourbon bloggers enjoyed themselves on their tour of the Limestone Branch Distillery and thoroughly enjoyed its great products as well!