Lux Row Distillers™ and Limestone Brand Distillery™ Host 2019 Camp Runamok
July 10, 2019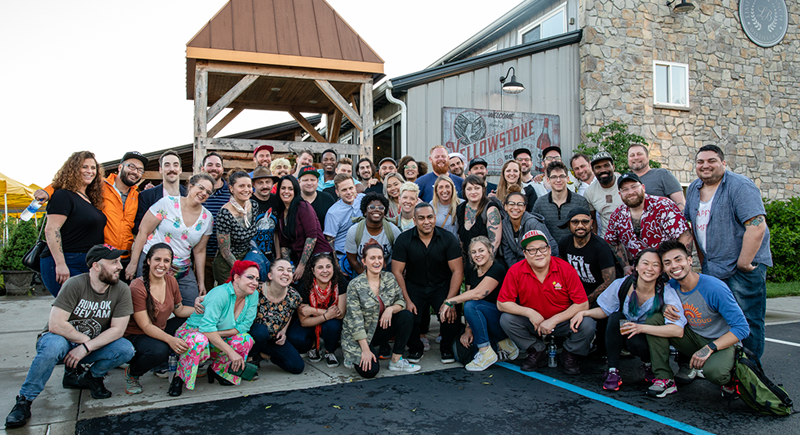 Lux Row Distillers™ has entered its second year of welcoming a select group of influential bartenders for Camp Runamok 2019, a well-respected summer camp that focuses on education, charity, and community building within the industry. Narrowed down from almost 3,000 applicants, 150 bartenders are chosen each session to immerse themselves in the American Whiskey culture. This year, campers enjoyed an educational seminar led by Head Distiller John Rempe and a VIP tour from Global Ambassador Philip Lux. They also received a custom-made Lux Row Distillers Camp Runamok co-branded t-shirt that was screen printed on demand. Clementine's Creamery, a St. Louis favorite, provided delicious boozy ice cream made with our very own Rebel Yell® Bourbon for all to enjoy.
In addition, Limestone Branch Distillery™ hosted a VIP dinner where VIP campers and camp counselors were able to spend some time at the distillery. The 70-person group enjoyed dinner cooked by Steve Beam and Stephen Fante, a tour and tasting, and some downtime learning about bourbon and relaxing by the campfire.
All in all, a fun couple of days were had by all those who participated!