Lux Row Distillers Barrel Dumping Ceremony
February 15, 2022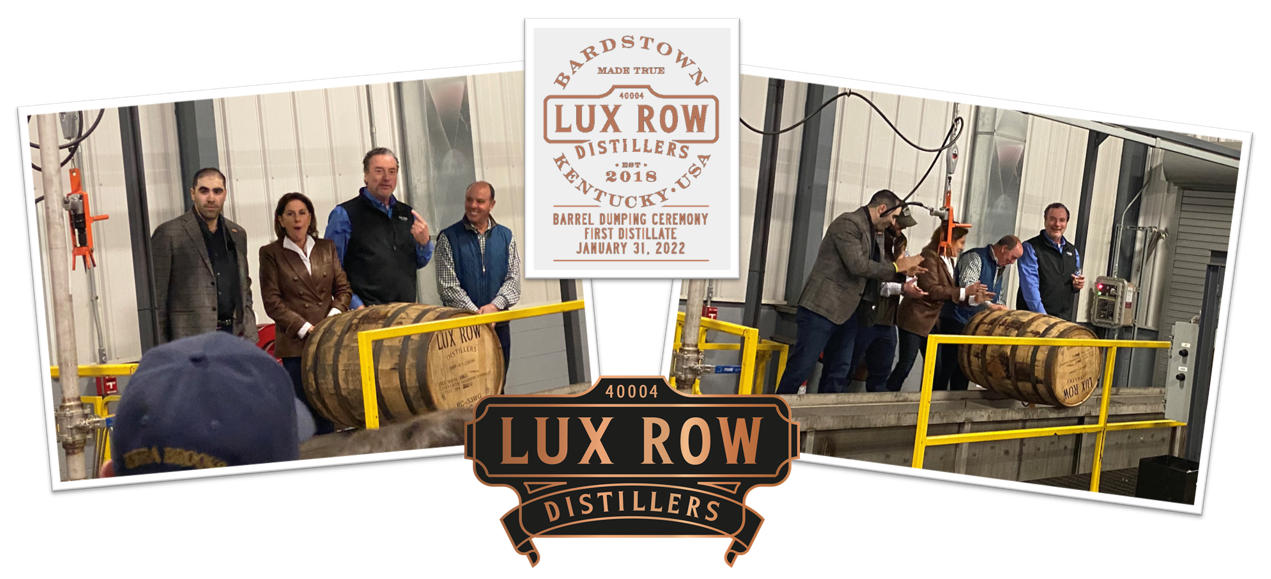 Lux Row Distillers has turned 4-years old! To celebrate the momentous occasion, and commemorate our first batch of distillate turning that ever-important age, a small "dumping ceremony" was held on at the distillery on Monday, January 31st.
The ceremony was attended by all front- and back-of-house Lux Row employees, as well as members of Sales, Marketing, and Operations from corporate. The event started off with a round of heartfelt and emotional speeches from Luxco President David Bratcher, Lux Row Distillers founder Donn Lux and wife Michele Lux.  The ceremony concluded with the dumping, sampling and toast of the first two barrels ever filled at the distillery.
You can view the video recap here.