Lux Row Distillers™ Celebrates First Anniversary
July 10, 2019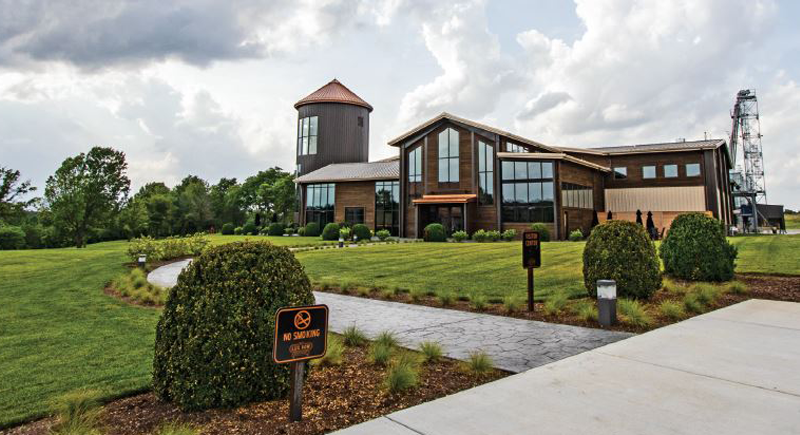 April 11th, 2018 will forever be a special day in Luxco® history. On this brisk and sunny spring day in Bardstown, Lux Row Distillers™ first opened its doors to visitors in the heart of bourbon country.
Now, just over a year after its grand opening, the distillery has welcomed more than 14,000 visitors for tours and tastings and poured more than 42,000 samples of bourbon.
"Our first full year in operation has by far exceeded our expectations," says Donn Lux. "Our team at Lux Row has done an incredible job welcoming visitors and sharing our story, as well as seeing that the whiskey is being made efficiently and up to our standards. We hired an entirely new team of individuals in and around Bardstown to run and operate our facility and they have done an incredible job!"
More than 25,000 barrels of bourbon are now aging comfortably in the distillery's rickhouses. With three rickhouses completed and three more to go, each are able to hold 20,000 barrels of Kentucky's finest bourbon.
"Distilling has gone smoothly and efficiently at Lux Row Distillers over the past year – our team has mastered distilling both of our mash bills and we are now distilling seven days a week," says John Rempe, Head Distiller and master blender at Lux Row Distillers. "It has been exciting to wake up every morning to the smell of mash being cooked and to be able to fill thousands of barrels with our own bourbon."
In the past year, Lux Row Distillers also became an official stop on the famed Kentucky Bourbon Trail and is listed on TripAdvisor as the No. 1 attraction in Bardstown. Several distillery tour ambassadors have been added to the team, and visitors can now also enjoy a new premium experience with a more in-depth tour and tasting option.
Here's to thousands more visitors and barrels of whiskey being filled, and to countless memories for years to come at Lux Row Distillers!