Lux Row Distillers™ Family Day Packs a Fun-Filled Celebration
October 2, 2019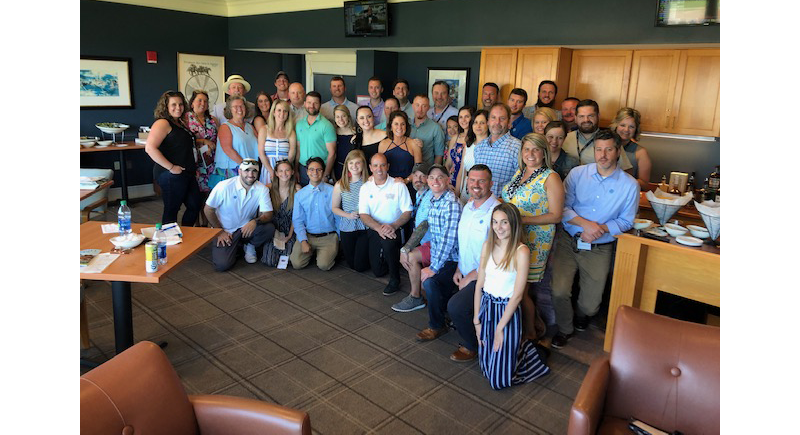 On June 27, 2019, the Lux Row Distillers™ team and their spouses, almost 50 people in total, enjoyed a fun day at Churchill Downs. The day started with lots of horse racing and betting – while the winnings were small, Russ Mattingly was the big winner, raking in a whopping $10.
Throughout the day, everyone enjoyed lots of food and drinks, time with their colleagues and spouses, and a raffle. One of the highlights was watching live racing while enjoying the sun setting over the track.
A fun day was had by all!