Lux Row Distillers™ Launches New Bourbon to Commemorate Distillery's Opening
October 2, 2019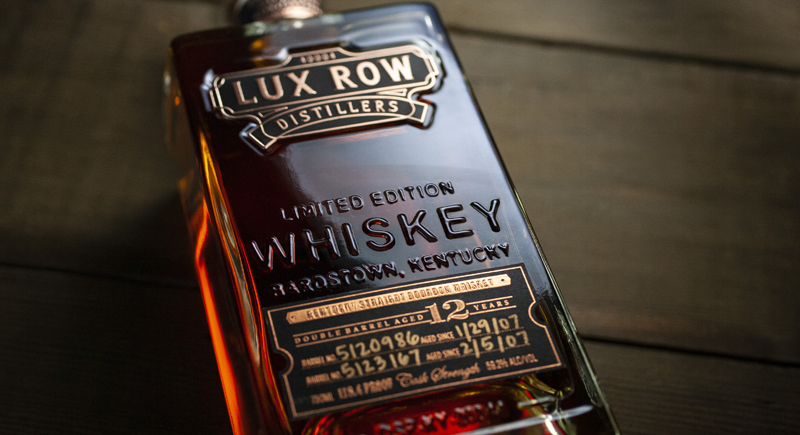 There's a new bourbon in town! Lux Row Distillers™ has launched a new bourbon, Lux Row® Distillers 12 Year Double Barrel Kentucky Straight Bourbon Whiskey, to commemorate the distillery's grand opening last year. The new limited edition bourbon brings together two carefully selected 12-year-old Kentucky Straight Bourbon barrels, which are bottled jointly for the ultimate barrel strength, taste and finish.
"We wanted to do something unique to commemorate the opening of Lux Row Distillers, so I tasted through many barrels to find the ones that would complement each other perfectly to create a well-balanced, flavorful bourbon," says Head Distiller John Rempe. "Each two barrel combinations will be slightly different, but will have strong caramel and vanilla notes, with a warm and spicy finish."
These masterfully selected bourbons have a rye mash bill and are bottled at cask strength at 118.4 proof – a nod to the distillery's grand opening in April 2018. The packaging includes a custom Lux Row Distillers embossed bottle, topped with a copper cork.
In addition, each bottle's label includes the barrel numbers and age statements. The back label tells the story of the grand opening, in celebration of the distillery's first year. This limited edition bourbon, with approximately 6,000 bottles released, will only be available for sale in the state of Kentucky.