LUX ROW DISTILLERS™ UPDATE
April 6, 2018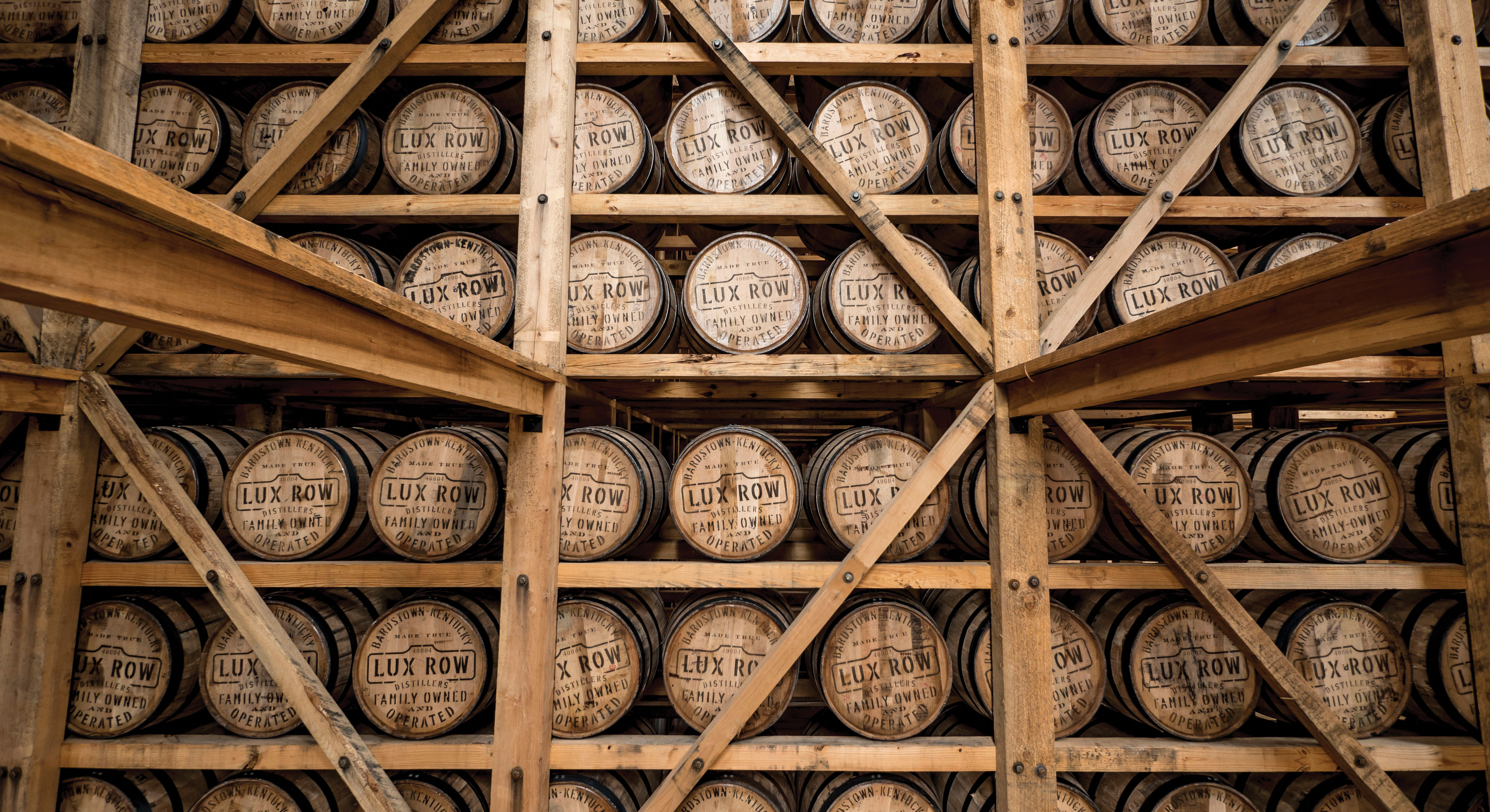 Lux Row Distillers™ has had a busy winter as the distillery continues to make progress toward its grand opening this spring. It's hard to believe that less than two years ago, we were just planning our ground-breaking ceremony.
This winter, all of the distilling equipment was installed and prepared to start distilling some of Kentucky's finest bourbon. At the beginning of 2018, the operations crew and Head Distiller John Rempe, turned on that beautiful copper Vendome still, and began making bourbon! The first barrels of Lux Row's very own distillate were filled in early January, and we officially filled our 500th barrel almost one month later. While the distilling team is busy making whiskey, the construction continues on the front of the house, where the retail space and tasting room will be located. Every day, the distillery continues to take shape. More and more details are coming to life, showcasing the wonderful design and décor of the distillery, led by Creative Director Michele Lux.
Kevin Didio, Visitor Center Manager at Lux Row Distillers, has hired a solid team of tour guides for when the distillery doors finally open. "We are very eager to show visitors this beautiful distillery and give them a taste of our award-winning bourbons being made here," he said.
The grand opening celebration is scheduled for mid-April, and we can't wait to come together to celebrate this major milestone. Here's to many more barrels and many more memories being made at Lux Row Distillers!