LUXCO ACQUIRES AN INTEREST IN LIMESTONE BRANCH DISTILLERY
January 5, 2015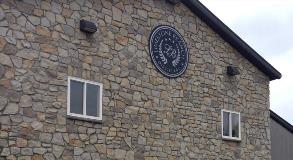 At the end of last year, Luxco reevaluated our corporate objectives and aspirations and outlined those in a new mission statement centered around a key component – being "mindful of the past, yet focused on the future." Now, one year into our new corporate mission, we have acquired a key piece to the puzzle that follows our guiding principle to a "T."
Luxco recently announced that the company will acquire a 50 percent equity position in Limestone Branch Distillery. The Distillery going forward will be operated jointly by the two companies.
Limestone Branch is a family-owned and operated craft distillery located in beautiful Lebanon, Kentucky. Brothers Stephen Beam and James (Paul) Beam, Jr. opened the distillery in 2011. Their family heritage of distilling reaches far back into the lore of Kentucky bourbon, as they are 7th generation descendants of Jacob Beam, and 4th generation descendants of pioneer distiller J.W. Dant. The new venture will also bring Yellowstone bourbon back to its Kentucky roots. Yellowstone was originally produced in 1872 by J. Bernard Dant's distillery and later in the distillery built by M.C. Beam that was sold to the Dant family. Luxco acquired Yellowstone in 1993 and will be transferring the brand to the new joint venture.
Limestone Branch plans to begin distilling the original recipe for Yellowstone and aging the product in early 2015. In addition, Limestone Branch Distillery plans to develop other hand-crafted spirits using various mash bills for bourbon, rye and continuing to work on their white spirit products.
"To be able to have Donn Lux and his team at Luxco help take our distillery to the next level is a fantastic opportunity for all of us. This new venture will benefit from the synergy created by both of our family's experience," said Stephen Beam, president of Limestone Branch Distillery. "It is an honor and dream come true for us to be able to have our family once again distilling Yellowstone bourbon". Yellowstone was one of the bestselling bourbons in Kentucky in the 1960's.
Luxco will be the administrative and sales arm for the joint venture by representing the products developed by Limestone Branch Distillery in select markets. Stephen Beam will continue as president and Master Distiller of Limestone Branch Distillery.
"I am thrilled to be partnering with the Beam family and Limestone Branch Distillery," said Donn Lux, Luxco chairman. "We have been striving for some time to enter the craft bourbon market with a truly authentic story and product. After spending time with Steve and Paul, it became evident to me that their family and their company is the perfect partner for my family and Luxco. We have a shared vision, not only of the Yellowstone brand, but of the business in its entirety."