Luxco® Branded Spirits Continues to Earn Awards and Accolades
October 15, 2021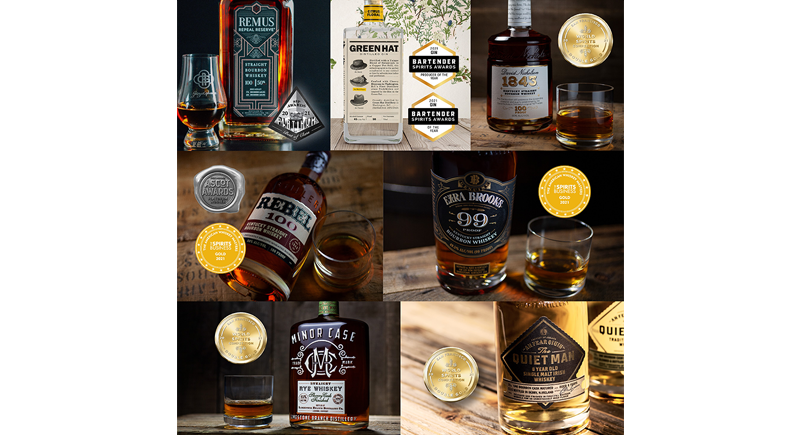 Luxco® Branded Spirits continues to rank at the top of their class regarding taste and critical acclaim. Luxco brands have won 57 industry awards, and the year is not over yet!
Notably, one of the newest members of the Luxco Branded Spirits team – Remus Repeal Reserve® Series IV, from MGP's historic distillery in Lawrenceburg, Indiana, received Best in Class-Platinum at the SIP
Awards, the spirits industry's version of the "People's Choice Awards." At Lux Row Distillers™, David Nicholson® 1843 received Double Gold at the San Francisco World Spirits Competition, and Rebel® 100 was awarded Platinum at ASCOT. In addition, Rebel 100, and Ezra Brooks® 99 both also took home a gold award from the American Whiskey Masters presented by the Spirits Business.
Limestone Branch Distillery's Minor Case Straight Rye Whiskey earned Double Gold at the San Francisco World Spirits Competition, as did the Irish Portfolio's The Quiet Man 8-Year Single Malt Irish Whiskey. Green Hat Distillery's Citrus/Floral Gin brought home "Gin of the Year" at the Bartender Spirits Awards, as well as the Distillery being named "Gin Producer of the Year." And several tequila brands from Destiladora González Lux have already taken home 16 awards this year.
Luxco Branded Spirits are a force to be reckoned with in the awards arena.