Luxco® Celebrates 2019 Family Day
December 23, 2019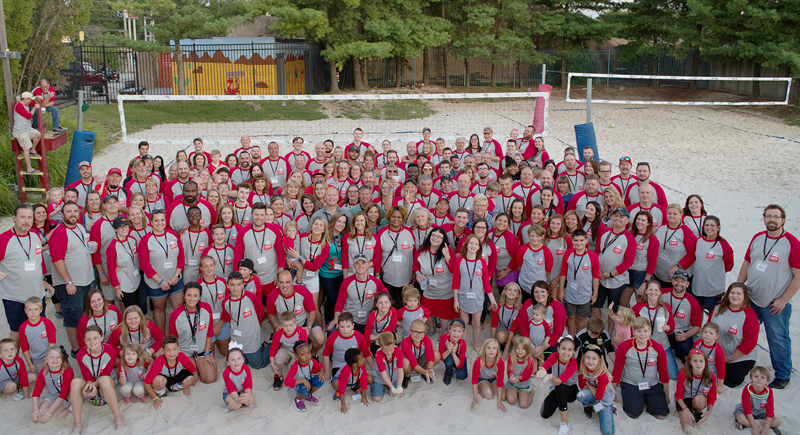 Luxco® Family Day is an annual event to look forward to – this year was no different as team members gathered to enjoy a family fun day!
In Cleveland, about 75 Luxco team members attended the Cleveland Indians versus Chicago White Sox baseball game in early September for a day full of sports, food and fun. Though sadly the Cleveland Indians lost, a good time was had by all – always great to get together outside of work and connect with each other's families!
In St. Louis, more than 200 of Luxco's employees and their families attended the annual Luxco Family Day this year. The event was held at Concord Bowl and Recreation, a fun venue with activities for the whole family. Adults and kids alike were able to enjoy bowling, mini golf, batting cages, sand volleyball, and basketball among other activities.
In addition, live music by The Flashbacks kept the event lively as guests mingled, played and enjoyed the band. The event also included lots of prizes such as chrome books, gift cards, sweatshirts, coolers and even vacation days! While everyone had fun, the grand prize winner – Rhonda Green – scored a VIP trip to Bourbon Country to visit Lux Row Distillers™ and Limestone Branch Distillery™!
As always, it was a fantastic day celebrating our Luxco family!