Luxco® Celebrates 60 Years
December 20, 2018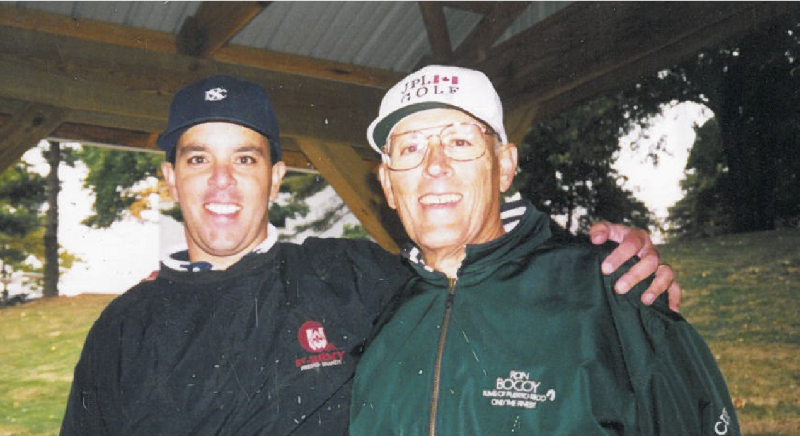 A Foundation Built On Family
Luxco is one of St. Louis' top 150 privately-held companies, with almost 300 employees worldwide and a top ten spirit producer. 2018 marks Luxco's 60th anniversary – a great time to look back and reflect on how this family business came to be. Let's start at the very beginning.
Introducing David Sherman
David Sherman Sr. was born in Pine Bluff, Arkansas, to Polish immigrants. In 1927, he married Dorothy Cone, and in 1933, after prohibition, David went to work as a salesman. He sold liquor for the F. Strauss & Sons distributor and grew close with the Strauss family, eventually becoming a partner in the business. David was not only a successful salesman, but he was also excellent at managing the business. In 1950, the Sherman family – David Sr., Dorothy, and their two children David Jr. and Ann – moved to Kansas City, Missouri, and purchased Mid-Continent Distributors. Shortly thereafter, David Sr. also purchased Paramount Liquor Company in St. Louis. David Jr. moved to St. Louis with his wife Jean to run the new company, which was part of a Missouri distribution network covering the entire state, with 500 employees.
Introducing Paul A. Lux
In 1932, Paul A. Lux was born in Kansas City to Dr. Paul Lux and his wife Caroline. Paul was an impressive student and athlete – playing basketball and graduating near the top of his class, fulfilling his dreams of attending Massachusetts Institute of Technology (MIT). While he was home in Missouri during a college break, he was set up on a blind date with Ann Sherman. Three years later, when Paul returned to Kansas City after earning his degree from MIT and serving in the Air Force, he again began dating Ann. Paul and Ann were married in 1955, and together they had four children: Donn, Paul, Catherine, and Caroline. They lived in St. Louis where Paul took a job as a mechanical engineer with Ramsey Corporation, where he authored several engineering patents.
A Family Business
While working at Ramsey, David Sherman Sr. – now Paul's father-in-law – asked Paul to work for Paramount Liquors as a salesman. Instead, David and Paul had the idea to start a private-label bottling and production business to fulfill the needs of the retailers that Paramount was servicing. Together, they started the David Sherman Corporation (DSC) in July 1958 and began selling products in October 1958.
DSC was founded on core values important to both men: integrity, respect, and commitment. They built a strong and successful business together. David passed away on Easter Sunday in 1985. Paul served as Chairman, President, and CEO of DSC until his death in March 2005.
A Journey of Growth and Acquisition
David Sherman Sr. and Paul A. Lux worked together to build the business with many acquisitions. In 1960, the first major brand development occurred with the acquisition of Juárez Tequila®, followed by Everclear in 1980. Many acquisitions followed including Ezra Brooks® in 1993, Yago® in 1995, Rebel Yell® and Arrow® in 1999, and Salvador's® in 2003.
In 2000, Paramount Liquor Company of Missouri was sold to Glazer's, which is now Southern Glazer's Wine and Spirits of Missouri. Four years subsequent to the Paramount sale, the Lux family purchased the remaining Sherman shares of DSC. Later, in 2006, DSC was rebranded into Luxco in order to reflect the new ownership and to honor Paul A. Lux.
Luxco has continued the family tradition of growing through the acquisition of not only brands, but also distilleries, such as Limestone Branch Distillery, Destiladora González González and, of course, Lux Row Distillers. In addition, the company has invested in Niche Drinks, where The Quiet Man Irish Whiskey and Saint Brendan's® Irish Cream are produced.
Remaining a family business, rooted in the core values set by our ancestors and focused on the four pillars of work hard, have fun, do the right thing, and serve our customers, Luxco's future is bright for the next 60 years and beyond.
Happy 60th anniversary and let's go Luxco!