Luxco® Celebrates Dan Parmeley's 25 Years of Service
April 8, 2021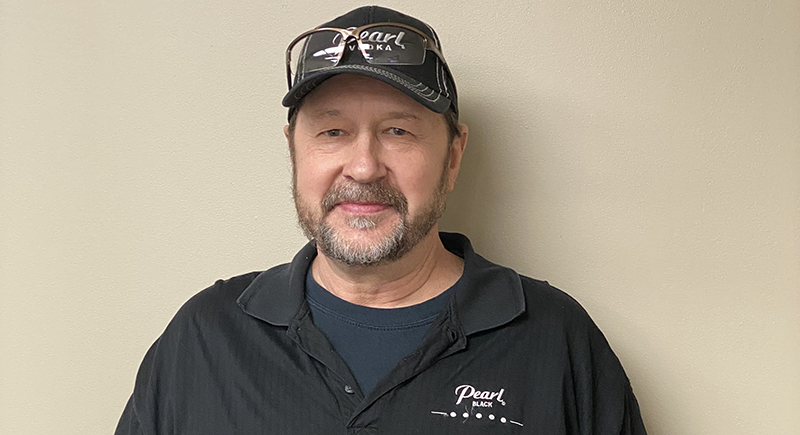 Congratulations to Dan Parmeley who celebrated his 25th work anniversary with Luxco®. Since January 8, 1996, Dan has worked as a label operator. He began his work on the old "b-line" and now serves as a technician working with the palletizer. To mark the special occasion, Donn Lux presented Dan with an engraved gold Rolex watch during an anniversary ceremony held in Dan's honor.
The tradition of presenting longstanding Luxco employees with a Rolex was started more than 40 years ago by Donn's father, Paul A. Lux. The moment was not lost on either man.
"It's a very special day at Luxco," said Donn. "I've known Dan for his entire career. I'm proud to honor him, and I'm proud to continue a tradition that my dad started many years ago. On behalf of my family and the entire Luxco team, I want to thank Dan for his hard work and years of service."
Dan's dedication and contributions to Luxco during the past 25 years are evident to his many coworkers, including Director of Manufacturing, Chris Wieczorek. Chris has worked with Dan the last several years and speaks highly of his work ethic and willingness to step up when needed.
"Dan is always willing to help in any way he can," said Chris. "He helps out by gladly working wherever and whenever he is needed, including overtime hours and even when asked at the last minute. He has a strong work ethic and has been a great asset to the company."
At the conclusion of the anniversary ceremony, when asked if he'd like to say a few words, Dan paused and smiled: "It's been a great ride," he said.