Luxco® Gives Back to the Community with Donations to COVID-19 Relief Efforts
July 9, 2020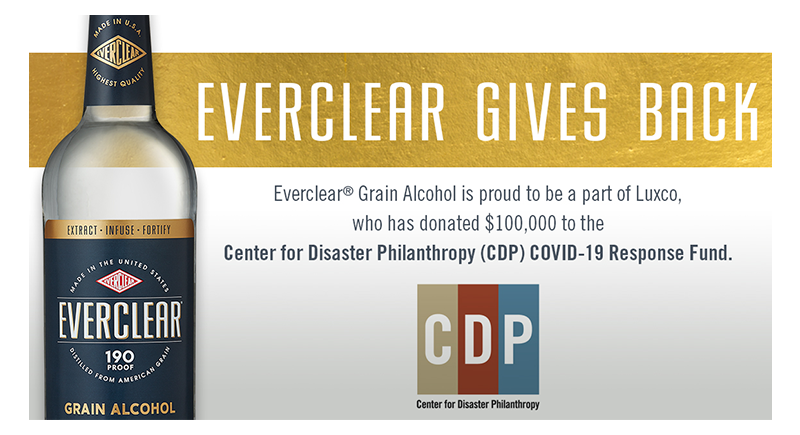 There's no doubt the COVID-19 pandemic has affected nearly everyone across the globe, including our beloved hospitality industries.
To help support communities during this time, year to date Luxco® has donated more than $130,000 to support various organizations and agencies that have been impacted by the coronavirus crisis.
As the pandemic hit, Luxco saw an increase in the demand for its high-proof spirit Everclear®. During this time of need, Luxco donated $100,000 to the Center for Disaster Philanthropy's COVID-19 Response Fund. The fund focuses on supporting nonprofit organizations working directly with those communities most vulnerable to the health and economic impacts of the pandemic.
"We are grateful to Luxco for their generous support," said Patricia McIlreavy, President and CEO of the Center for Disaster Philanthropy. "Our fund is providing critical resources for people and organizations on the frontlines of the crisis. Luxco's donation has helped us continue this important work."
In addition, Luxco, in partnership with Southern Glazer's Wine and Spirits distributor, also donated $25,000 to the South Beach Wine and Food Festival and FIU Chaplin School Hospitality Relief Fund. The fund is aimed at providing financial support to independently owned and operated restaurants and bars in the South Florida area that have been impacted by the COVID-19 pandemic.
Luxco also contributed to relief funds in various states, supporting the distributors and the hospitality industry.
Together, we can make a difference!