LUXCO HOSTS GLAZER'S INDIANA
April 2, 2014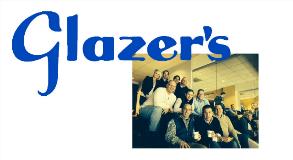 Luxco happily hosted representatives from Glazer's Indiana recently to give them a rundown of how Luxco operates, provide an overview of the year to come, and to have some fun around St. Louis.
The attending members from Glazer's were first treated to a detailed tour of our production and bottling facility off of Kemper Avenue. After a lunch break at the iconic Rigazzi's restaurant (while enjoying their famous "fishbowl" cocktails!), the group headed over to the corporate office on Clark Avenue in downtown St. Louis. There, the Luxco executive team and marketing team presented sales and marketing plans for 2014 and discussed how Luxco and Glazer's can continue to improve their partnership.
After all of the presentations and tours, the guests attended a St. Louis Blues hockey game at Scottrade Center in the Pearl luxury suite, where they all witnessed a rousing defeat of the Tampa Bay Lightning (GO BLUES!)
Thank you to all at Glazer's Indiana who were able to attend! We look forward to many
years of successfully selling!