Luxco® Introduces New Can Innovation with Vita Frute® Vodka Soda
April 1, 2020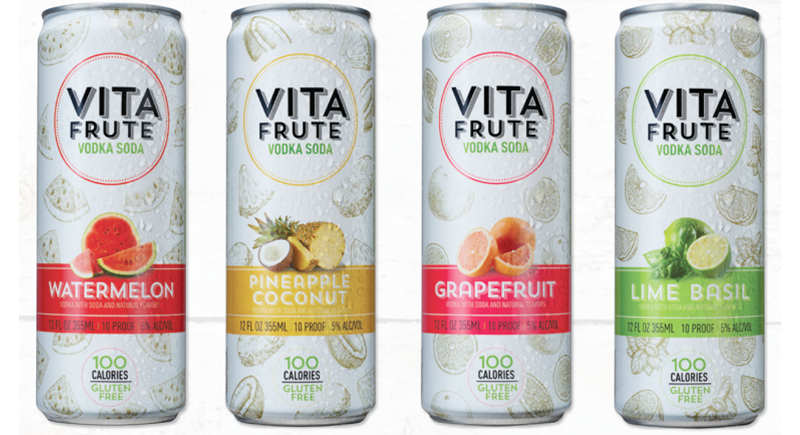 Just in time for spring and summer, Vita Frute® Vodka Soda – a new addition to the Luxco® ready-to-drink portfolio – is launching with unique and refreshing flavors.
Consumers have shown their enthusiasm for refreshing, convenient cocktails and, starting in April, they will be able to enjoy Vita Frute Vodka Sodas in four delicious flavors. These cocktails are crafted using American-made vodka, club soda and all natural flavors, resulting in a 100-calorie, gluten-free drink that is sure to please. Flavors include watermelon, pineapple coconut, grapefruit and lime basil – all with no added sugars. The 12 ounce cans will sell in a 4-pack for a SRP of $8.99.
The hard seltzer category continues to experience strong growth – sales have grown more than 202% over the past 12 months* and are expected to triple in growth by 2023. "This product provides Luxco the opportunity to innovate in an emerging category and expand distribution at retail," says McKenna Burst, Brand Manager at Luxco.
Grab your Vita Frute Vodka Soda for your next picnic or pool party!
*Source: Nielson 52 weeks ending November 2019