Luxco® Launches New Product, Smackers® and Updates the Look for Tvarscki® and Lady Bligh®
October 8, 2020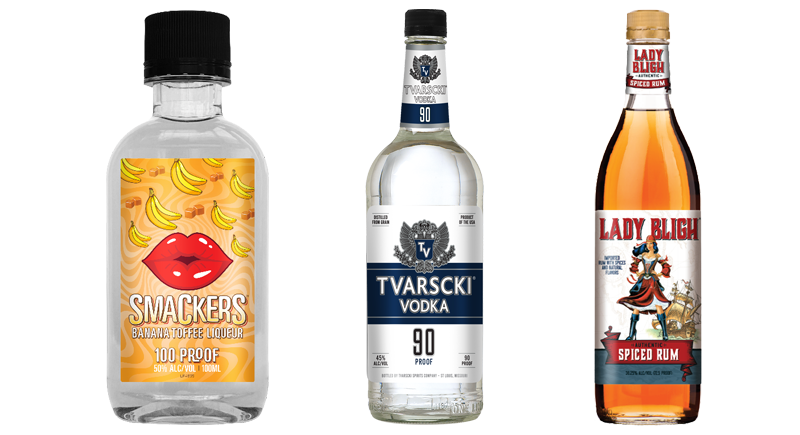 Luxco® is excited to announce the launch of a new product, Smackers® Liqueur. Bottled at a smooth 100 proof in 100mL bottles, Smackers Liqueur is an intense new product with mouthwatering flavors that hit shelves in August. This refreshing liqueur is ideal for mixing or drinking straight up for a refreshing treat. Flavors include cinnamon, lemon, watermelon, green apple, grapefruit and banana toffee. Look for these individually sold items at your favorite store!
In addition, the Tvarscki® lineup of products has a new look. These vodkas, rums and gin are looking fresh with a new modernized label and a contemporary update to the logo. The modern facelift is aimed at attracting new customers, while keeping the look and feel that loyal consumers have grown to recognize. The crest image is larger and the new font makes it easy to spot on shelves. The new label colors also make it easier to distinguish between variants on the shelf.
Last redesigned in 2013, Lady Bligh® Rum was also in need of a new look and a modernized label that stands out on shelves. The iconic pirate ship and Lady Bligh imagery remain as recognizable brand images, but the brand name is now bigger and bolder to capture attention. You can also find the variants identified on the new look, making it easier to differentiate.
Keep an eye out for these new looks on shelves near you!