Luxco Looks to the Future with Updated Mission and Values
November 22, 2013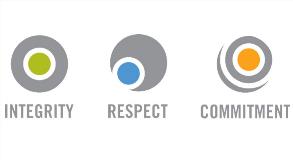 As Luxco's size, relevance, and brand portfolio has grown and evolved through the years, reevaluating our corporate objectives and aspirations is a necessity to continue our successful path into the future. Recently, the executive team at Luxco evaluated the company's Mission Statement, which was originally developed over seven years ago, asking themselves questions like:
Does the current mission statement really reflect who we are as a company or, more importantly, who we want to be?
Are the key values and attributes in the mission statement what we really want to communicate to our employees and business partners?
What do we feel gives us a competitive advantage and is that being communicated by the current mission statement?
The team quickly realized that it was time for an update! The new Mission Statement you see here is the result of hours of discussion about our future vision for Luxco. As simple as they may be, the two sentences and three values in this Mission Statement have a much deeper meaning if we all take the time to truly reflect upon what is being communicated. The new Mission Statement does define who we are, the values we treasure, and how we will continue to create a competitive advantage. Welcome to the future of Luxco!
MISSION + VALUES:
Luxco is a consumer products company mindful of the past, yet focused on the future. Our mission is to meet the needs and exceed the expectations of our consumers, associates and business partners through optimized resources, incomparable service and an innovative brand portfolio.

INTEGRITY We do the right thing, even when no one is looking. Honor means everything at Luxco.

RESPECT We hold those around us in the highest regard, treating others as trusted, essential members of our team.
COMMITMENT We are dedicated to working hard, having fun, and supporting our company and our colleagues – always.