Luxco® Luxco Team Hoists the Stanley Cup
October 2, 2019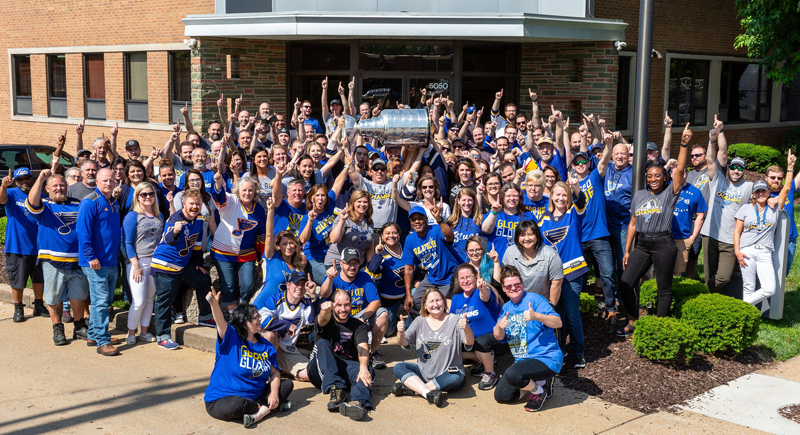 For the first time in the franchise's 52-year history, the St. Louis Blues were crowned Stanley Cup Champions on June 12, 2019, after defeating the Boston Bruins in a seven-game series.
The city erupted in chants of "Gloria" for weeks following the win, and because of Donn being a member of the Blues ownership group, Luxco® employees got to join in the fun, as is tradition with the Stanley Cup Champions, the owners and players each get their own day with the cup.
On the morning of June 28, employees from all St. Louis Luxco locations (Clark, Kemper and Broadway) formed a tunnel anticipating the arrival of the infamous Stanley Cup. Donn and Philip Lux entered the Kemper grounds by hoisting the Cup into the air while all 130 employees cheered! Lunch was served to everyone as they took turns meeting the Stanley Cup.
Let's go Luxco, and let's go Blues!