Luxco® Portfolio Earns 19 Awards at San Francisco World Spirits Competition
July 10, 2019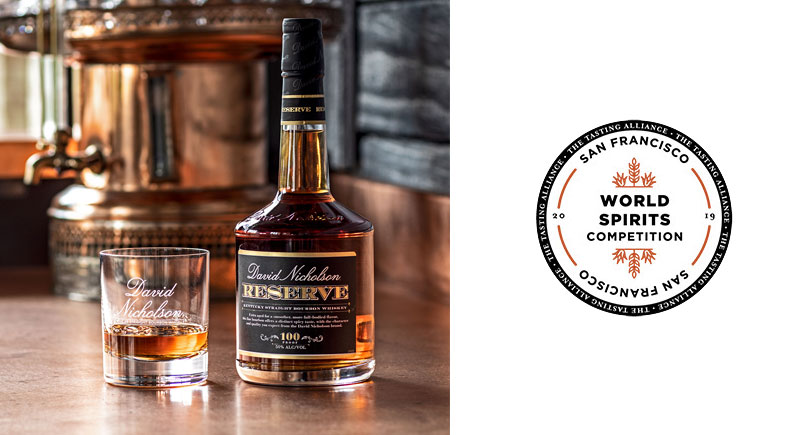 The Luxco®, Lux Row Distillers™ and Limestone Branch Distillery™ brand portfolios earned a combined 19 awards at the 19th annual San Francisco World Spirits Competition (SFWSC) held March 22nd through 24th, 2019.
The brands honored include: El Mayor® and Exotico® Tequilas; Minor Case Rye Whiskey; Yellowstone®, Ezra Brooks®, Rebel Yell® and David Nicholson® Kentucky Straight Bourbon Whiskeys; The Quiet Man Irish Whiskey and St. Brendan's® Irish Cream.
Most notably, Old Ezra® 7 Year Barrel Strength, David Nicholson® Reserve and Yellowstone Select earned the prestigious Double Gold medal in their respective categories, and The Quiet Man 8 Year Single Malt Irish Whiskey, El Mayor Blanco Tequila and Minor Case Straight Rye Whiskey each earned the Gold medal in their categories.
Founded in 2000, the SFWSC is one of the oldest competitions of its kind. The judging process emphasizes integrity and impartiality through a blind tasting process. Over the last two decades, the SFWSC has become one of the world's most respected spirits competitions, due in large part to its esteemed judges.
Each with a distinct story and trusted palate, these seasoned experts are one of the reasons an SFWSC medal indicates the highest caliber of quality.
Congratulations to all on a job well done. Let's go Luxco!