Luxco® Remembers Sara Downward By Donna McGraw
July 9, 2020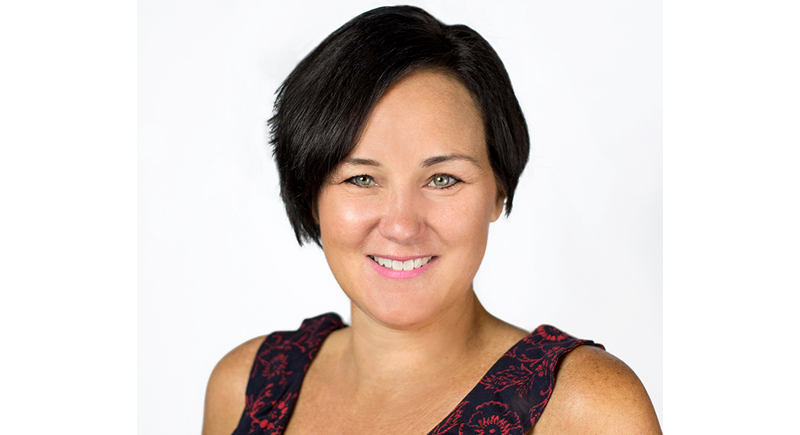 Sara Downard joined Luxco® in 2012. In the past eight years, she held several positions within the Marketing Department and most recently served as the Marketing Manager for national and international accounts. Sadly, in early April, after a long battle with colon cancer, Sara passed away.
Originally from the Lake of the Ozarks area in Missouri, Sara attended the University of Missouri-Columbia where she earned a bachelor's degree in Business Administration and then went on to earn an MBA from the University of Missouri-St. Louis.
Sara is survived by her family and will be incredibly missed by her Luxco family as well.
Warren Buffett, one of the wealthiest people in the world defines success not by money or fame. "I measure success by how many people love me." Sara had an innate ability to make an authentic connection with anyone she met. She was loved by so many people. She was strong, courageous, smart, genuine, and kind with a contagious zest for life.
Sara loved spending time with her family and friends as well as time outdoors. Every year she looked forward to the Ragbrai (Register's Annual Great Bicycle Ride Across Iowa), weeklong bike rides that included camping often in strangers' lawns/backyards or garages, outdoor bathrooms, and hitchhiking with the locals. All the things that most people steer far away from, she did in one week with excitement.
"Sara was an inspiration to me as well as to others. Despite her illness, she was always so positive and determined to get the job done. She was a great person through and through. I will miss her smiling face and positive outlook – we are lucky to have had her as part of our Luxco family." – Donn Lux
"She was the toughest, most resilient person I ever met. Those characteristics shined through even during the most challenging times." – Tracy Murphy
"I remember a time where Sara helped me conquer my fear of heights by assisting me to walk the Golden Gate Bridge. Sara made the impossible possible because she was patient and encouraging through the whole experience." – Kelly Trapp
"I remember my first trip to London with Sara. It was great to see her excitement of being abroad and getting the chance to experience the culture. The weather was perfect the whole week, making it a memorable trip for her, and I was blessed to be a part of the joy she experienced." – Greg Mefford
Sara and I bonded instantly over our love of traveling. I learned a lot from her over the years, as she had the ability to bring a different perspective and positive attitude to any situation. She was one of a kind. The most genuine person I have ever met.
When Sara was not traveling, she would be deep into a murder mystery novel, attending a concert, or listening to live music. She had a great breadth and appreciation for music, from Justin Timberlake to Gary Clark Jr. to the Avett Brothers. Music was a great escape for her, especially during times of trial.
No Hard Feelings from the Avett Brothers struck a chord with friend Kewei Dalton. "Every time I hear that song it reminds me of Sara."
Will I join with the ocean blue
Or run into the savior true
And shake hands laughing
And walk through the night
Straight to the light
Holding the love I've known in my life
And no hard feelings
"Death leaves a heartache no one can heal; love leaves a memory no one can steal." – Unknown