Luxco® Sponsors and Supports Women of the Vine
July 10, 2019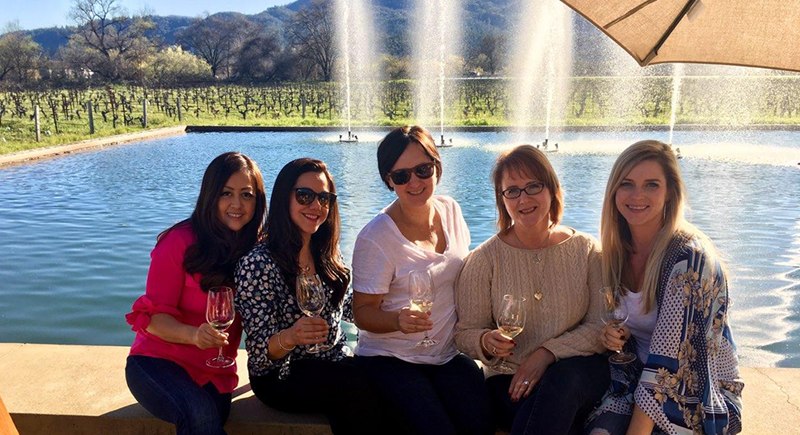 Luxco® has been a sponsor of the Women of the Vine & Spirits organization for several years. This organization is focused on the empowerment and advancement of women in the alcoholic beverage industry.
This year, Graciela González, Fourth Generation Distiller at Destiladora González González (DGG) and Brand Ambassador, was asked to conduct a one-hour live webinar on the topic of women in the tequila industry. Her webinar was well-received by the Women of the Vine members, who were very much engaged with the topic and enjoyed what Grace had to say about growing up in the tequila industry.
In addition, Luxco has been a silver sponsor of the Women of the Vine & Spirits global symposium. This yearly event allows members to meet and network with influential women in the industry, including senior executives, marketing professionals, on- and off-premise managers and bartenders.
This year, five women from Luxco attended the conference and had positive reviews of their time spent with industry peers. Sara Downard, Jessica Noeldner, Donna McGraw, Tracy Murphy and Marla Mendez were present at the conference.
"I was amazed at how many incredible women work in our industry and it was great networking with people from all aspects of the industry," says Tracy, Murphy. "We gained valuable knowledge from many of the speakers – my favorite was Mary Kelly, the keynote speaker, who spoke about attracting, recruiting and mentoring the next generation of leaders."
During this three-day conference in March, participants had the opportunity to attend many interactive workshops covering topics of interest such as the art of negotiation, demystifying control states and on- and off-premise sales strategies.
"I feel fortunate to have attended this conference for the past two years and am proud that Luxco is a sponsor," says Jessica Noeldner. "I appreciate the investment Luxco is making in its employees to ensure that all our experiences are recognized, validated, and supported as we continue to grow within the organization. This is a great way to learn and collaborate with other women in the industry!"