Make It Exotico® Cocktail Competition Wraps Up Successful Second Year
September 28, 2018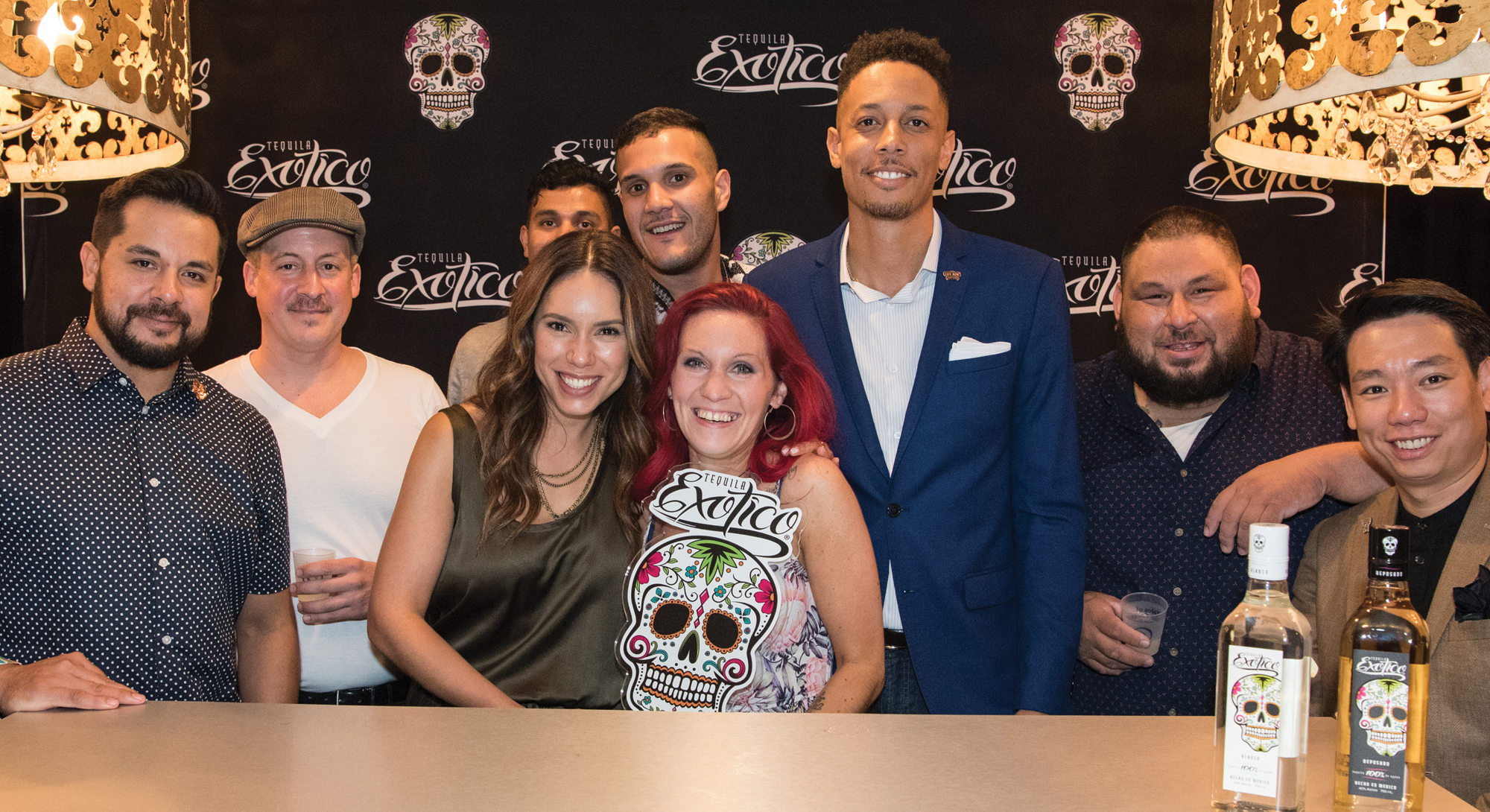 For the second year, Exotico® Tequila teamed up with the United States Bartender's Guild (USBG) for a national cocktail competition, garnering more than 80 million media impressions and sharing a combined 3,750 cocktail samples with consumers.
The competition visited seven cities in 2018, culminating with the final round at Tales of the Cocktail in July, where Detroit mixologist Tara Jagodzinski was crowned the champion with her cocktail "The Spaisi Ginger." Tara will receive an all-expense paid trip to Mexico to visit Destiladora González González.
Once again, mixologists from across the country were asked to submit their best cocktail recipe using Exotico® Tequila as the base spirit. A panel of judges selected ten mixologists to compete in each of the seven semifinal cities: Miami, Raleigh, San Diego, Austin, Indianapolis, Denver and Detroit.
At the semifinal and final events, participants had seven minutes to make their cocktails live for four judges, who judged on appearance, aroma, creativity, taste and overall impression. Judges, who included USBG professionals, tequila and cocktail experts, and local and national media personalities, determined one winner at each semifinal event. The semifinal winners received an all-expense paid trip to Tales of the Cocktail to compete in the final round of the competition.
Detroit Finalist, 1st Place Overall: Tara Jagodzinski with The Spaisi Ginger – a fresh and spicy blend of Exotico Blanco, lime and orange juices, and sriracha.
Austin Finalist, 2nd Place Overall: Phillip Huy with Sedona – a tropical blend of Exotico Blanco with pineapple liqueur and passionfruit syrup.
Denver Finalist, 3rd Place Overall: Emillio Ortiz with The Spice of Life – a spicy yet sweet combination of Exotico Reposado, Thai chili-infused blueberry syrup, egg white, lime juice, Campari and chocolate bitters.
Miami Finalist:
Richard Delabat with The Horny Jimador – a spicy
sweet mix of watermelon juice, Exotico Blanco and serrano peppers.
Raleigh Finalist:
Kevin Barrett with Samba in the Rain – a tart mix of aperol, Exotico Blanco and mescal.
San Diego Finalist:
Andrew Cordero with Swamp Leeches – a fresh combination of Exotico Blanco, celery juice and lime.
Indianapolis Finalist:
Eli Sanchez with Hecho Con Cariño – a creamy combination of Exotico Reposado, banana demerara syrup and allspice.