Marketing Infusions with Steve Einig, CMO – Q1 2014
April 2, 2014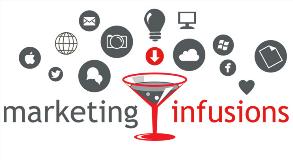 Last quarter I discussed Marketing's core responsibility of brand plan development.
In follow up to that topic, what exactly is brand building and how do we develop
brands in today's digital world?
The other day, I left home to go to work and realized I needed gas – fast! My route to
work goes past many gas stations (BP®, Shell®, Mobil®, etc.) but I passed them all to
go out of my way to QuikTrip®. The gas is not cheaper and there is no car wash but I
went there because it's consistent: reliably clean, fast and efficient with always friendly
employees. I know exactly what I am going to experience and driving out of my way is a
positive price/value equation for me – brand building at its finest. My brand affinity for
QuikTrip grew over time because of the consistency since day 1 of encountering
the brand.
For Luxco® brands, now that we have established a positioning and target for our
core brands, we will need consistency with brand communication, presence, pricing
and offering to create that brand affinity we desire. I wish I could say it happens
immediately, but it takes time and diligence.
But, how do you engage with today's digital, empowered consumer? Really it boils down to one simple realization – the consumer is always in charge! Once you understand that principle, you have to deliver relevant content while being highly credible. Too often I see brands talking to themselves and not listening to their consumers. To create relevancy, brands need content that creates meaningful solutions for our consumers. For instance, in the coming months you will see how we are engaging with our Everclear® consumer to fan the flames
of a conversation that is already happening around the brand – creating brand
relevancy through listening.
Credibility and trust are also extremely
important when engaging with our target. We have to be respectful and consistent
because it is now a two-way, one on one conversation with consumers. In addition, we have to get comfortable with the blurred lines of brand identity in today's Snapchat, Tumblr, and Instagram world, because of the fact that consumers are in control. As we further invest in digital communications with our brands, these values of credibility and respect are engrained in our approach as we create consumer relevancy.
If you have not done so already, see how we are bringing these principles to life with the
new Pearl® Facebook page and the Pearl "Rare Escape" summer program – shining
examples of creating brand relevancy!
Cheers,
Steve Einig,
Chief Marketing Officer
Feedback? Email me your thoughts at s.einig@luxco.com.