MARKETING INFUSIONS WITH STEVE EINIG, CMO – Q1 2015
April 17, 2015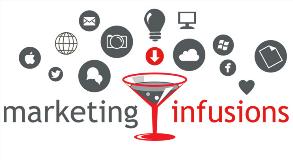 Happy 2015 to all of our trade partners! I am very excited to see what 2015 has in store for all of us, our brands and our consumers!
2015 is sure to be a great year for a number of reasons, reasons you will see sprinkled throughout this entire newsletter. All of the hard work put into planning in 2014 is coming to fruition in 2015. We have every kind of imaginable news for you this year – new packaging, new advertising campaigns, new item introductions, new brand introductions and a whole lot more.
Our year starts with a modern refresh of our iconic brand, Rebel Yell®. With a completely redesigned package to new variants of American Whiskey and Rye to a new advertising campaign, Rebel Yell will be a force to be reckoned with in 2015! Our bourbon news does not stop there with the highly anticipated launch of Blood Oath®, a limited edition high-end whiskey that is already getting rave reviews. And, we can't forget our Canadian brand of Lord Calvert®, with our disruptive Lord of the Grill promotion this summer, you can be sure to see a summer success.
For the summer, we have new packaging for our Pearl® Vodka line. Pearl has been completely refreshed with a more premium bottle, label and closure – putting Pearl into the consumer consideration set more than ever before. In addition, we have new flavors inspired by today's culinary trends with Lime Basil and Strawberry Basil! Our new look will be supported with a unique advertising campaign, Find Your Pearl, that no other vodka brand can touch! New flavors and new branding also transforms our Salvador's® line of ready-to-drink. With a clean, crisp look and our new Paloma flavor, Salvador's is headed for a great season.
Finally, we have our continued support behind our iconic brand, Everclear®. Our Make it Your Own™ campaign, which we started in 2014, has been tremendously successful for our brand and we will continue to support it in 2015 – making Everclear the true craft spirit that consumers know and love.
I hope all of you are as excited as I am. We have never put this much support behind our brands and I am confident 2015 will be an exciting year for all of us.
As always, if you have any questions or comments please reach out to me directly.
Cheers,
Steve Einig,
Chief Marketing Officer
Feedback? Email your thoughts to s.einig@luxco.com.