MARKETING INFUSIONS WITH STEVE EINIG, CMO – Q2 2014
July 2, 2014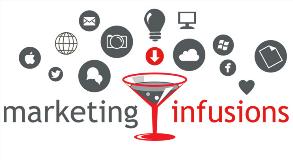 For the past few newsletters, I have been writing about how the marketing team is focused on developing the foundation for our brands – a foundation built not with cement and steel but with purposeful strategy and guidelines, great tasting products and support that resonates with the target consumer. As with any foundation, it takes time to see the fruits of your labor but now is the time to start seeing some results!
If I told you six months ago that we needed to support Everclear with a consumer facing
message, you would have told me I was crazy, just leave it alone. But once you uncover consumer insight and put together a sound strategy, it all just makes sense. Read the article on Everclear, see how we are tapping into an infusion trend that Everclear is already a part of and I think you will be impressed with the strategy and start to understand the endless possibilities for this iconic brand. For this campaign, we are taking a very deliberate, responsible approach. We are changing the conversation around Everclear and pointing out to consumers why Everclear is the ONLY choice to release that infuser inside you!
Another big initiative is the support we are putting behind our flagship vodka brand –
Pearl. Pearl has been a strong performer for Luxco; in fact it was recognized as a Fast
Track brand for the 6th year in a row. To build upon that success, we launched the
consumer facing Pearl Summer Sweeps program this May. The program is supported
with national and regional advertising, new POS, creative displays and an incredible
sweepstakes for a five night stay at the Pearl Beach Resort in Bora, Bora! The program is a big step for Luxco as we understand how our brands react to consumer marketing support.
Not to be outdone, we have some new packaging hitting retailer shelves in July and August. We start with Lord Calvert and the release of the retro square bottle with a completely refreshed label design. Again, we tapped into a consumer insight where they were clamoring for the old bottle and we are listening! We are releasing both the 1L and 750mL square bottle and supporting the launch with a new Lord Calvert Facebook
page so make sure you like us! In addition, we have completely refreshed our 100%
Agave Tequila – Exotico. The new, modern design was developed with today's millennial
in mind as they look for cool, new Tequila brands to taste and discover. With the incredible taste Exotico offers and the approachable price, Exotico is sure to be a hit.
The work you are seeing this summer is just the start of a focus from Marketing to
continue bringing exciting news around our portfolio of brands to increase relevancy –
and ultimately sales – with you, our valued partners.
Cheers,
Steve Einig,
Chief Marketing Officer
Feedback? Email your thoughts to
s.einig@luxco.com.