MARKETING INFUSIONS WITH STEVE EINIG, CMO – Q4 2014
January 5, 2015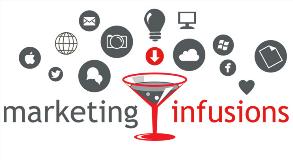 Well, it is that time of the year again – not only is it the key selling season for Luxco products, but it's also our key planning season as well. Now is the time of year where great ideas and thoughts turn into actual plans and budgets!
As I have been saying this year, 2014 has been a year of learning and development. Now looking back, what exactly did we learn this year that will influence those plans in 2015? First and foremost, we grew as a marketing group. It took a while, but the team is now officially in place and most of the team members now have a year of planning and executing under their belt. The experience of understanding how to work better internally as well as externally with our trade partners in developing more impactful programs has been a foundational lesson applied to our 2015 plans.
In terms of actual marketing activity, we learned consumers love our brands and are open to us interacting with them. Specifically, our social media efforts have been met with tremendous results as we blew away our fan goals by anywhere from 200-300%! But it is not just about accumulating fans, our consumer engagement on Pearl and Everclear was 3-4 times higher than industry norms – telling us people love our brands and love sharing our brands with their friends. We also learned what did and did not work within the retail environment. Those learnings have led to a more robust and complete retail offering for you – our trade partners.
All of this experience has helped us develop more evolved plans for 2015. These plans are now in the hands of your local salesperson. I think you will be excited to see what we have in the offering for 2015. I am positive you will be impressed with what Luxco is planning in 2015 – programs that will drive results for all of us in this upcoming year!
Cheers and warmest wishes for you and yours this holiday season, Steve Einig