Marketing Infusions with Steve Einig, CMO
December 30, 2013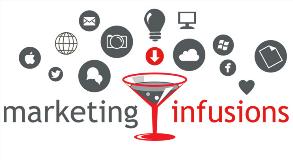 As a Marketer, a fundamental responsibility we own is developing brand plans. While that may sound easy, it is quite an intensive exercise to look at past results and trends, derive insights from that and build strategic plans for the future. In December, at our 2013 Winter Meeting, Marketing laid out our brand plans that we have been working on for the past several months. While brand plans are naturally longer term in scope and more strategic in nature; we did lay out actionable plans for 2014.
Our plans were focused around our target consumers — the first being the actual consumer, the second being our business partners. In 2014, consumers will see some exciting promotional offers and new product news from our portfolio of brands, each of which will be built on a foundation of engaging communication. Our first bit of news is the re-launch of the Lord Calvert square bottle. Consumers voiced their desire for the old bottle and we are listening! Top that off with a great promotional offer, and you have something that will drive consumer off-take.
For our business partners, we wanted to increase the effectiveness of communication. An output of those plans is this very newsletter, as we worked on making it more reader friendly. We also completely revamped Luxco.com. If you have not been on it yet, please DO SO! The new site is innovative in a number of ways: from mobile responsiveness, to recipe databases, to up-to-date information. Anything you need is now at your fingertips! We heard what you needed from Luxco and have delivered a solution that is second to none!
These plans are just the first step in building brands that consumers love. It will take time and collective help from everyone, but as you can see, we are moving in a positive direction with our brands and the company as a whole.
HERE'S TO 2014!
Steve Einig,
Chief Marketing Officer
Feedback? Email me your thoughts at s.einig@luxco.com.