Meet Luxco's New Brands
July 14, 2021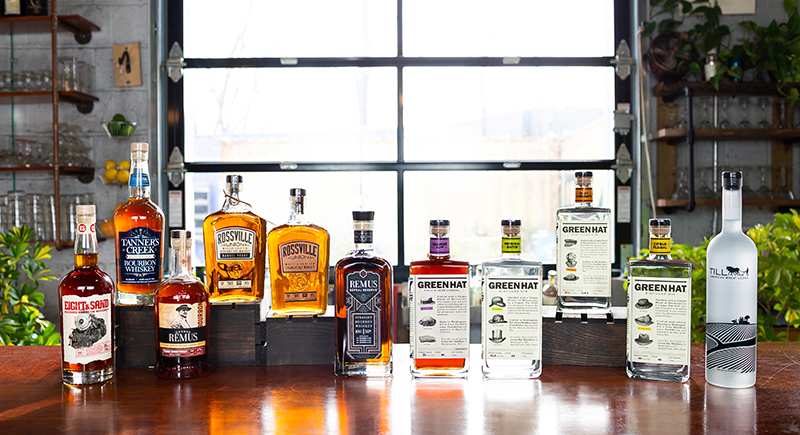 Luxco's recent merger with MGP Ingredients, Inc., has brought with it some exciting changes for our two companies!
As MGP's new Branded Spirits division, Luxco® will continue to manage and share news about its own spirits brands, while also welcoming MGP's brand families of George Remus®, Rossville Union®, Green Hat®, Till®, Eight & Sand and Tanner's Creek into the fold. The resulting spirits portfolio includes well-known, award-winning brands produced from five distilleries: Bardstown, Kentucky-based Lux Row Distillers™; Lebanon, Kentucky-based Limestone Branch Distillery™; Jalisco, Mexico-based Destiladora González Lux; MGP's historic distillery in Lawrenceburg, Indiana; Atchison, Kansas-based MGP Distillery; and the Washington, D.C.-based Green Hat Distillery.
"In future issues of our newsletter, you are likely to see stories featuring new brands and new faces," said Fletcher Buchman, Branded Spirits Marketing Director for Luxco. "We are excited to share all of our news with employees and customers alike as we move forward as a united team."
With these new brand additions, the branded spirits portfolio just got stronger, and we look forward to sharing more exciting news from these brands in the future.