Mixing It Up with Mary Habert Research & Development Coordinator
September 28, 2018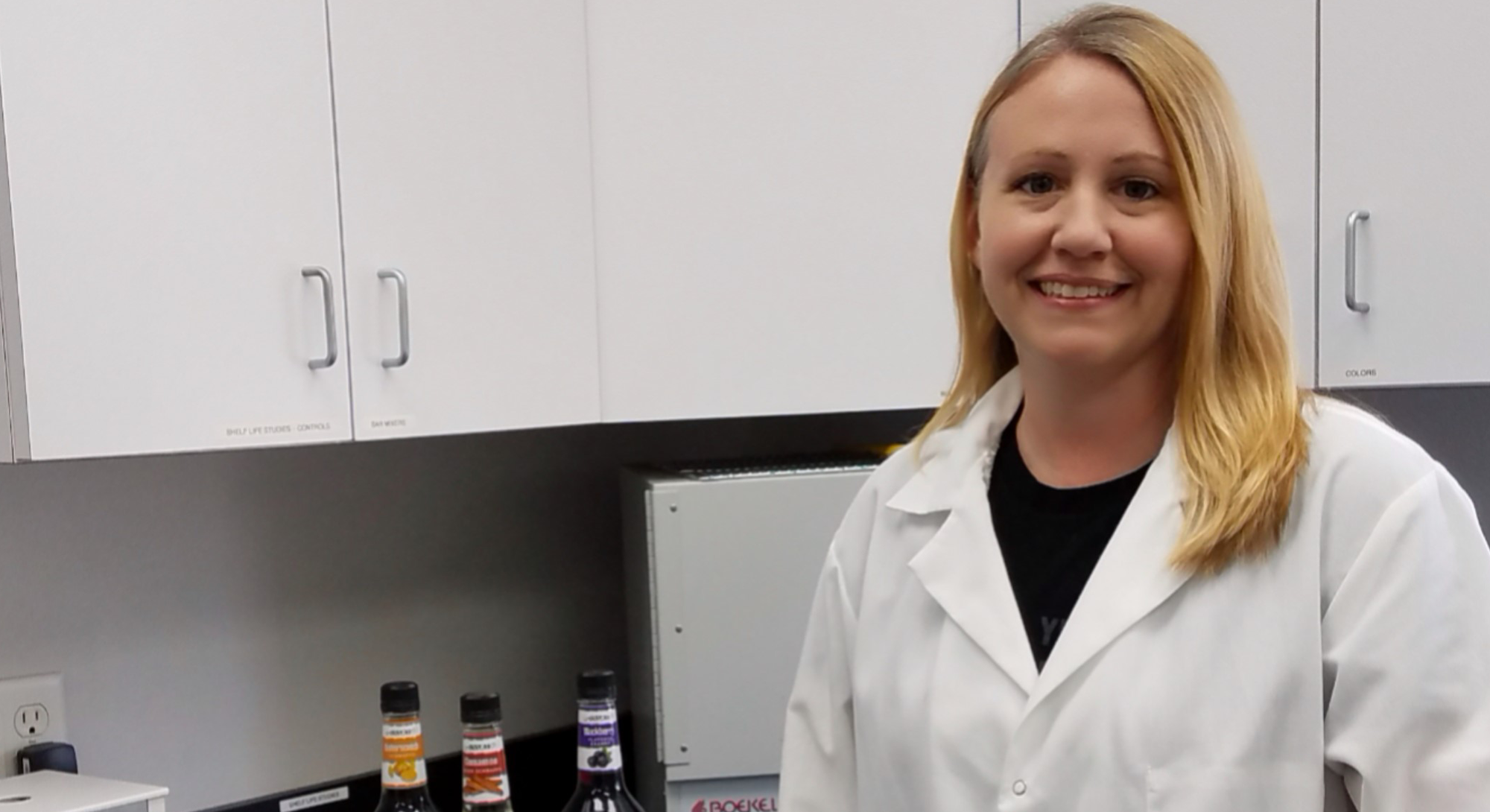 There's always something new brewing in the Luxco lab at the Kemper blending and bottling plant. From new products to new flavors, Mary Habert, Research and Development Coordinator, works to ensure all flavors are high-quality, delicious and on-point with market demands. One of the brands Mary works with is Arrow® Cordials and Liqueurs. From peppermint to amaretto to cinnamon, perfecting each flavor profile takes time and some skill.
"The hardest flavor to work with is strawberry. It is challenging to make sure it tastes fruity and natural and not like candy," she says.
Mary joined Luxco in May 2017 and works closely with Luxco's Director of Research and Development, John Rempe. "When joining Luxco, I trained with the quality control group and the processing group and worked very closely with John, who has been a great mentor for me in this role. He has an incredible palate and extensive knowledge, which have helped me excel in this position," she says.
Recently, Mary and John worked together to find the perfect flavors for the Arrow Super Cinnamon Schnapps and Salvador's® Spicy Lime Margarita, both of which have been well-received in the market.
"We found that it's important to start off with good natural flavors, then ensure the acid and sweetness levels are perfect," says Mary. "We do a lot of panel testing before releasing a flavor into the marketplace, and all the feedback helps pinpoint the exact formula."
John and Mary are always keeping tabs on current drink trends as well. Recently, they say lightly flavored and lightly sweetened ready-to-drink products, as well as rose and smoke whiskeys, are on-trend.
"Mary has been an incredible asset to Luxco" says John Rempe. "Her knowledge and understanding of the lab has been valuable to the team as we continually strive to innovate, expand and improve our brand portfolio."