Old Ezra® 7 Year Continues to See Success
July 10, 2019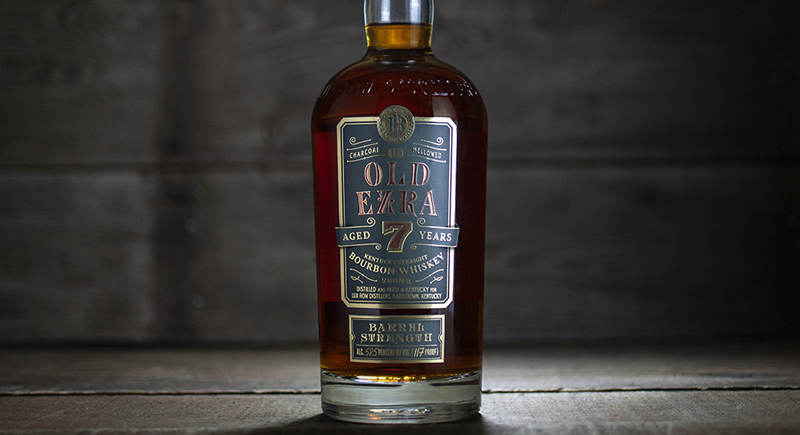 WORLD SPIRITS COMPETITION
Old Ezra® 7 Year Barrel Strength earned the Double Gold medal at the 2019 San Francisco World Spirits Competition in March and was named the Best Straight Bourbon/Best in Class – the two highest honors available in each category.
A highly experienced judging panel tastes and evaluates every product on an individual basis, and the tastings are all blind to ensure equal consideration. During the competition, judges determine which entries are worthy of a Gold, Silver, or Bronze medal. Entries that receive a Gold medal from all judges are awarded Double Gold and advance to a final round, where they determine the Best in Class product for each category.
BEVERAGE DYNAMICS SALUTE
Old Ezra 7 Year Barrel Strength continues to catch the eye of consumers and trade alike. In January, Beverage Dynamics named Old Ezra one of three emerging American whiskey brands on the cusp of bigger things, sharing that "what's old is new in the brown spirits boom."
PRAISED BY BOURBON BLOGGERS
Bourbon bloggers also can't get enough of Old Ezra 7 Year Barrel Strength! Since its release in September, it has been flying off store shelves and receiving stellar reviews. Sitting at 117 proof, Old Ezra 7 Year brings sweet floral notes with undertones of vanilla, cinnamon and fine wood. With a warm, buttery finish, this barrel strength bourbon is becoming a favorite amongst the bourbon community, as noted recently by Bourbon Speak, Go Bourbon, Modern Thirst and The ABV Network, just to name a few – each of whom recommended the juice be a new staple on your shelf.
BEST EVERYDAY SIPPER
After a blind tasting of five bourbons, Fred Minnick – Amazon Prime Host of Bourbon Up, Co-Host of Bourbon Pursuit Podcast, author, and editor-in-chief of Bourbon+ Magazine – chose Old Ezra 7 Year Barrel Proof as the Best Everyday American Whiskey of 2018.
In his Forbes article, this is how he described the juice: "Everything I had hoped for, the complexity you're always wanting in whiskey – Glass No. 4 – brought it. I'm talking baking spice, caramel, marzipan, dried fruit and more. It was complex, had depth, a brilliant mouthfeel and a long-and-engaging finish with hints of chocolate."
NATIONAL HOCKEY LEAGUE
Tim Nowak has been a referee in the National Hockey League for the past 26 years. In honor of his retirement at the end of 2019, and because of Donn's affiliation with the St. Louis Blues, Luxco created a personalized Old Ezra 7 Year label to commemorate Tim and his dedication to the NHL. Congratulations, Tim – enjoy that bourbon in your retirement!