OUR CHAIRMAN HAS SOMETHING TO SAY
April 3, 2017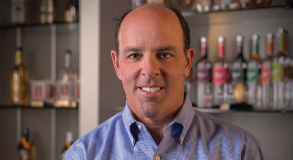 Happy 2017 to everyone, and I hope you had a great holiday and New Year! It's hard to believe that March is already upon us.
Thanks to all Luxco staff, vendors, suppliers, distributors, and retailers for your assistance towards another successful 2016 for Luxco.
David and his team continued our strategic initiative through 2016, and I am thrilled to report that from a financial perspective, most key metrics were achieved. Further, we have an aggressive plan on personnel and resource expansion as well as increased investment in our focus brands. All of this is challenging to manage, at the least, but all of you have responded, which has been great to watch. That's the good news! The more challenging news is that it isn't going to get any easier through 2017 and beyond…but I know we can get it done.
Speaking of personnel expansion, I want to congratulate Jason Finke and Craig Chadbourne on their respective promotions. The way in which they have built out their personnel teams has been impressive to witness, and the results are clear. Building depth within the organization is one of our most challenging tasks, but we are doing it!
In this issue you will see that Lux Row Distillers (LRD) is pressing full steam ahead! This is a very exciting, yet challenging, endeavor for all of us as we open a new frontier for Luxco. In that similar vein, I am happy to report that we have embarked on a similar venture south of the border in Arandas, Mexico, in building our own distillery to produce Exotico & El Mayor 100% agave tequilas. The new venture, named DGL (Distilladora Gonzalez-Luxco) has purchased a distillery site that is fully equipped and will be ready to make tequila by mid-2017. DGL is jointly owned by Luxco and the Gonzalez family (our long time tequila supplier for three generations) and will be co-managed by a joint board of directors.
I want to give a special "shout out" to both Jeff Jones & Linda Chavez (see page 9) on their respective milestones. I have personally witnessed both of their careers as their dedication and work ethic towards doing whatever is best of Luxco without regard to any personal agendas, and it has been impressive to say the least! Further, they are certainly Luxco veterans and part of the era of the company that is quickly waning. It just seems like it happened overnight that Jeff, Linda, Steve Soucy, and I were the young upstarts trying to build our careers here. Wow…where has the time gone?
Speaking of Steve Soucy, well, by now we all know he is retiring at the end of April. With no deference to any of you, Steve has been my most trusted business and personal advisor (and my father's) throughout his 29-year career at Luxco and in his professional accounting jobs prior to that. Steve has always been there for me, through "thick & thin" having to deal with my highs and lows (no comment from any of you!) as we built the business over so many years together. We all don't thank or appreciate Steve enough, because we just always know he will be there to support us, to cover our back sides in times of need, to do what is best for Luxco, and to always be "watching the store" so to speak as we are bounding around the globe. We will give Steve a proper send off in April and honor him in our next Newsletter, but I still wanted to acknowledge what he has meant to me and my family! Enjoy retirement my friend…it's well deserved. Please smile and pat yourself on the back for a job WELL DONE at Luxco!