Our Chairman Has Something to Say
December 22, 2016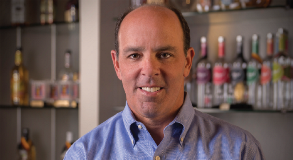 Congratulations to Rob Boas on being awarded the Paul A. Lux Award. Since Luxco's purchase of Paramount Distillers in late 2011, Rob has been a great leader in heading up all of our efforts in Cleveland. He has carried the Luxco flag proudly and has worked closely alongside David, Chris, and Craig to accomplish some rather lofty capital projects and production requirements. All along, he simply did his job and got it all done…on time! Well done Rob!
Congratulations as well (and by no means secondary to Rob), to Tom "Tucker" Usher on his 25-year milestone. Tucker has been a great Luxco foot soldier in the Kemper facility proudly doing whatever it takes to get our products produced and into the market. Over the years, he has set the bar for how to be efficient and effective throughout the production process. Well done, Tucker, and thanks!
Congratulations as well (and by no means secondary to Rob or Tucker either!), to Deneice Voss who is retiring from Cleveland after 44 years of service. I was recently in Cleveland for a farewell lunch honoring Deneice. She has been such an integral part of that organization for so many years & generations. It is hard to imagine it existing without her. I enjoyed the stories, compliments, and tributes paid to her by her co-workers. Good luck Deneice!
On the business update front, our overall business will be down slightly in 2016, but that is somewhat by design due to strategic pricing decisions we continue to make throughout the country. That being said, the business is on the strongest footing as I remember having seen it over the past ten years. Our more focused approach to market across our brands, our personnel, and our distributor partners is ringing true with all those involved. David and his team have worked diligently throughout this past year preaching our strategic plan & vision to all stakeholders. I am thrilled to see most everyone through the product channel "on the same page". We are laying the foundation for renewed energy and growth across our portfolio and company.
Speaking of growth, our American Whiskey & Tequila brands have continued the impressive growth from 2015 into 2016, and we are anticipating the trend continuing through 2017 as well. Rebel Yell is up over 50% for the year, and the Exotico business has doubled throughout 2016! Further, Ezra Brooks®, David Nicholson®, Blood Oath®, and El Mayor® are also up significantly for the year. We are investing heavily across both of these categories in brand investment and in personnel and continue to be very encouraged with the results. Thanks to all of you and our distributor partners for this sustained effort!
I look forward to 2017 and beyond with renewed optimism and belief that we are all focused on the key metrics and tasks ahead to continue to grow our business. Thanks for all of the efforts in 2016! Further, thanks for responding to the challenges that David & his team have presented you and with the way you have met those challenges.
Finally, as this is the last newsletter for 2016, let me take this opportunity to wish you and your families a happy and healthy holiday season and a prosperous new year!