REBEL YELL® BOURBON CELEBRATES MUSIC AND VINYL ON RECORD STORE DAY
July 23, 2018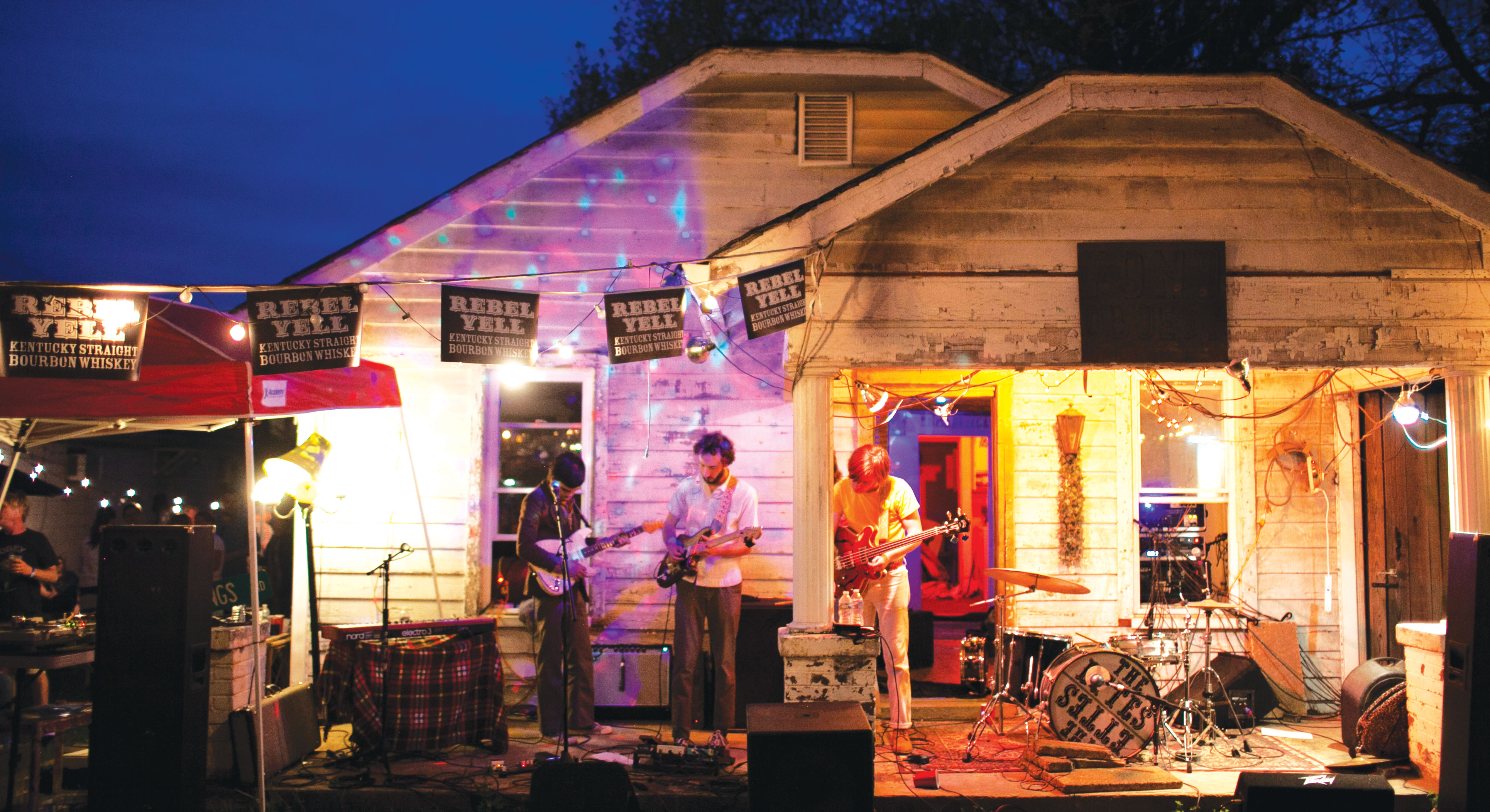 April 21st was filled with crate-digging, live music, and Rebel Yell® cocktails as music-lovers celebrated the biggest record release event of the year. National Record Store Day united vinyl enthusiasts and Rebel Yell Bourbon fans in St. Louis, Nashville, and Denver for a day of classics.
In Nashville, Fond Object Records and Rebel Yell® joined forces for two cross-city celebrations at Fond Object's downtown and eastside stores. Eastside guests enjoyed the ultimate outdoor listening party, featuring a custom-built music lounge and the Rebel Yell Airstream trailer housing a turntable listening room. Live music was enjoyed at both stores, while guests sipped on refreshing Rebel Yell cocktails. The party continued into the evening at Noble's Kitchen & Beer Hall where Brand Ambassadors served neat pours of Kentucky Straight Bourbon to eager customers.
In Downtown Denver, Rebel Yell partnered with Ryan Dystrak Records to host a pop-up Record Store Day activation. The event featured vinyl sales, brand giveaways, poster art sales, and drink specials. More than 1,200 music enthusiasts attended the event. 
Finally, Rebel Yell joined forces with St. Louis' Music Record Shop, where the store featured a never-before-seen 1,600-piece rock/metal collection in the Rebel Yell Lounge. Guests enjoyed digging for some treasured vinyl while sipping on a classic cocktail, the Rebel Yell Cherry Rebellion. Crate digging was on the menu in all three cities, as shoppers sifted through album crates looking for old favorites, new finds, and prizes (such as discounted record tickets and Rebel Yell swag).
All in all, it was a successful Record Store Day in all three markets where over 2,100 consumers were sampled with over 3,600 in attendance!