REBEL YELL CONTINUES TO PUSH THE MARKETING ENVELOPE
April 16, 2016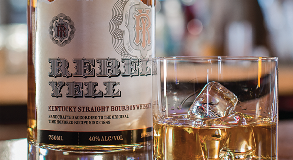 Partnering with nearly 200 major store chains, Ibotta is a mobile rebate service that gives consumers the chance to save money and earn cash rewards by performing free tasks and redeeming receipts via their mobile app. Last year our beloved Rebel Yell teamed up with Ibotta, aiming to expand our consumer reach and engagement. To say the campaign was a success would be an understatement. Having reached over 3 million consumers and receiving close to a 50% return among millennials, Luxco plans to supercharge their Ibotta campaign for 2016. This year's campaign will not only feature POS support, it will also include a featured newsletter sent directly via the Ibotta app!

The Rebel Yell brand continues to be an innovator in today's market, and as usual, "Never Goes Quietly!"

For more information about Ibotta, check out https://ibotta.com.