REBEL YELL® LAUNCHES REBEL & RECORDS CONTEST
April 6, 2018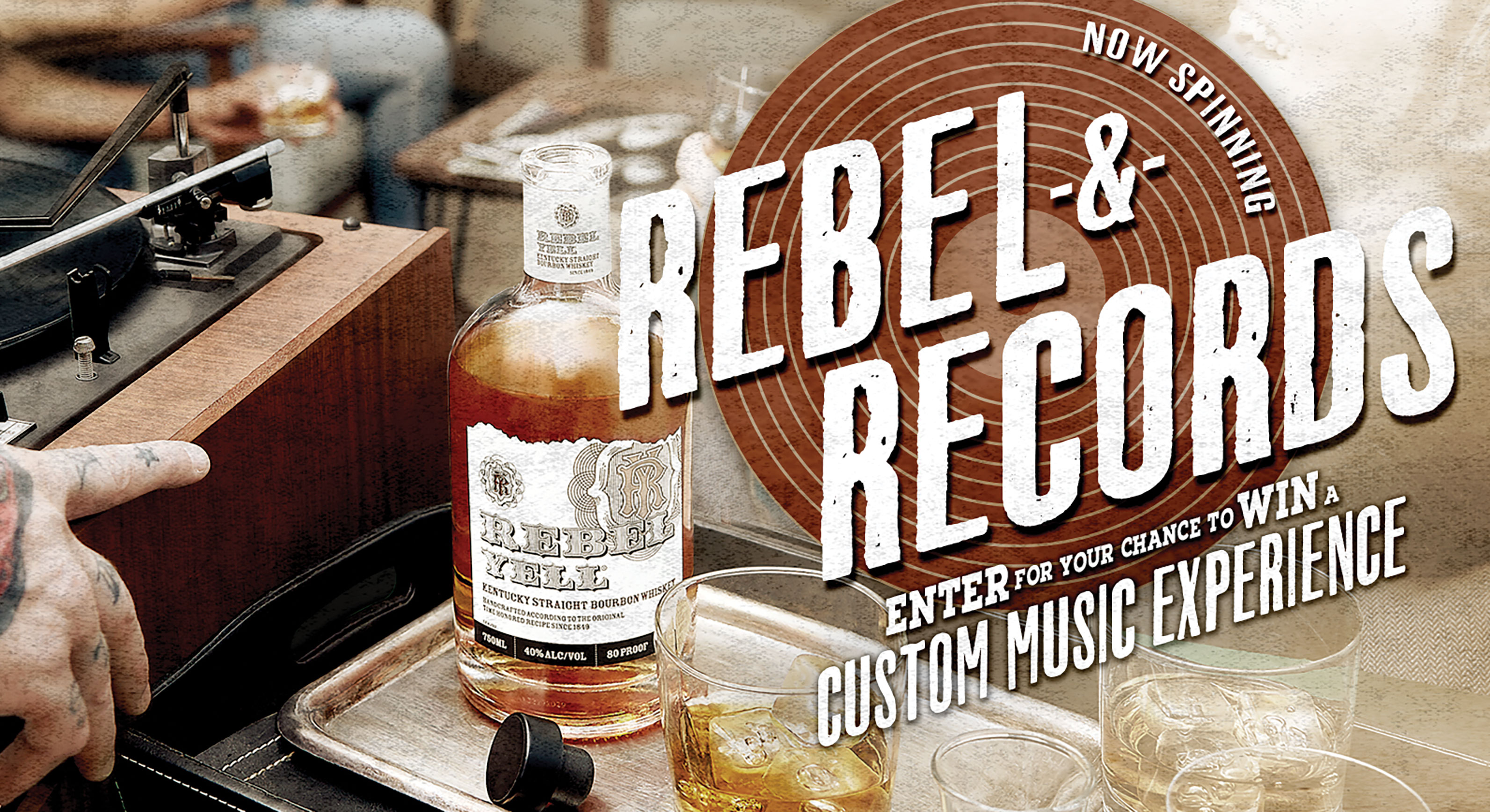 Rebel Yell® Bourbon is now spinning its nationwide Rebel & Records Contest, inviting Rebel Yell fans to share a photo of themselves "Letting Your Rebel Spirit Be Heard" to www.rebelandrecords.com for a chance to win one of more than 1,000 music-themed prizes.
Three grand prizes will be awarded based on creativity, uniqueness, personality, communication of contest theme, and overall appeal. Varying prizes include a custom hi-fi record playing system, a private concert experience, indie vinyl records, headphones, vinyl record tote, slip mat, wooden record crates, a set of vinyl record dividers, a Rebel Yell sticker pack, and a Rebel Yell guitar pick.
In addition, hundreds of weekly winners will be selected in a random drawing and may receive concert ticket vouchers, vinyl records, portable turntables, and more.
Each vinyl record awarded to consumers will be from an artist associated with Innovative Leisure – a Los Angeles based independent record label that represents a large range of indie artists. This music rebels from the mainstream and doesn't fall into a single, defined musical style or genre, assuring there will be something for each winner to enjoy.
The Rebel & Records Contest runs from February 12th to April 30th.