Rebel Yell® Stands Out at Music Festivals Around the Country
September 28, 2018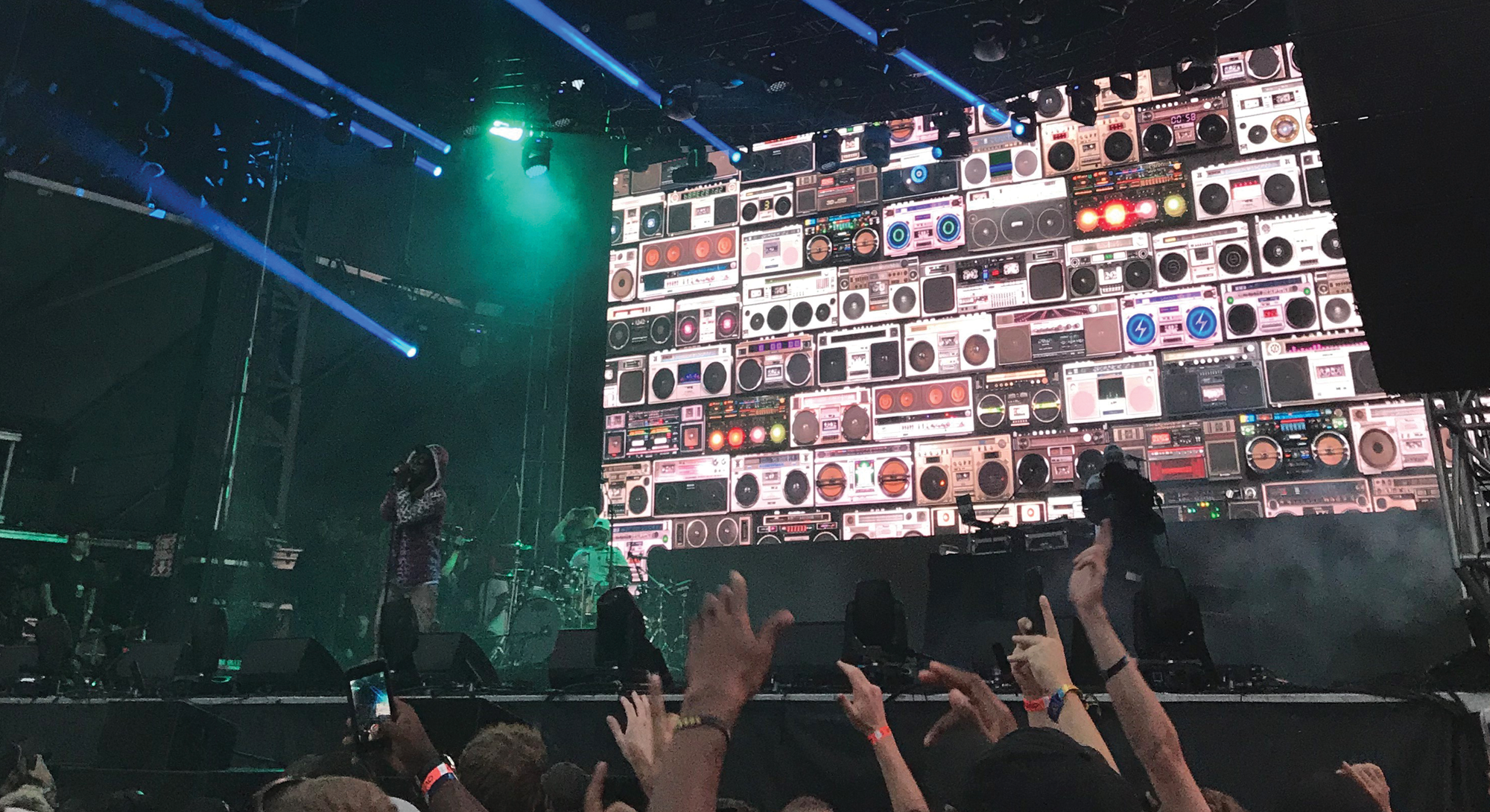 Rebel Yell® Bourbon had a strong presence at two large music festivals this summer. As the official whiskey sponsor of Mo Pop in Detroit and Bumbershoot in Seattle, music lovers got to sip their way through festival season with Rebel Yell Bourbon.
At both festivals, Rebel Yell had a 25 foot x 25 foot buildout that was seen all the way across festival grounds, where consumers could get branded sunglasses, stickers, koozies, and more. In addition, festival attendees cooled down with some refreshing whiskey cocktails.
"These music festivals cater to large audiences since there is so much variety in the genres of the bands playing. There really is something for everyone," said Fletcher Buchman, Brand Manager for Rebel Yell.
Outside of the onsite activation, the team set up text-to-win sweepstakes off-premise and specialty menu features on-premise to get locals excited about each festival and the Rebel Yell brand.
At the end of July, Mo Pop festival goers sampled through five cases of Rebel Yell Bourbon. In addition, Rebel Yell Kentucky Straight Bourbon and Rye were sold at every general admission and VIP bar at the festival. Over 25,000 attendees spent their weekend listening to great music acts such as Bon Iver, St. Vincent, Portugal The Man, and The National.
At Bumbershoot at the end of August, festival goers enjoyed a lounge with glow-in-the-dark cornhole, a GIF photobooth, a charging station with shaded sitting areas, and a popular local DJ. Branded beach balls were handed out to toss around during each act to remind the crowd to make their way back to purchase more Rebel Yell cocktails between sets! Over 40,000 attendees made their way to the Seattle Center to see The Chainsmokers, Lil Wayne, Ludacris, T-Pain, Illenium, J. Cole, and AJR, just to name a few.
Overall, Rebel Yell festival season was a big success! Events of this scale are meaningful and impactful, as they drive brand trial, help increase our sales, and give us the opportunity to share our bourbon with both new and existing Rebel Yell consumers.