Remus Repeal Reserve® Collector's Item Coming this January
January 5, 2022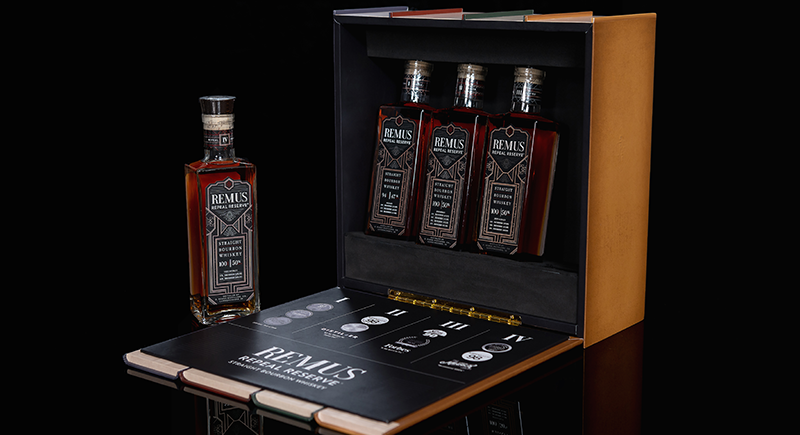 Mark your calendars for January 17th, National Bootlegger Day and, more importantly, the Remus Repeal Reserve® Collectible Gift Box launch! This unique collection of limited-release bourbons is housed in a false-book-front gift box reminiscent of a Prohibition-era speakeasy. It features four 375mL bottles of Remus Repeal Reserve – from Series I, II, III, and IV.
"What better way to celebrate National Bootleggers' Day than by offering a special collection inspired by the King of the Bootleggers himself, George Remus," said Shanae Randolph, Brand Manager for George Remus Bourbon. "The Remus Repeal Reserve Series has become a highly anticipated release for consumers. We are pleased to offer this unique, one-of-a-kind gift box featuring this award-winning series of bourbons."
With only 600 gift boxes produced, this truly unique collector's item is sure to be a prized possession for those lucky enough to pick one up. The suggested retail price is $599.99.