Retirement: Rick Hallquist 42 Years for Service to Luxco®
July 10, 2019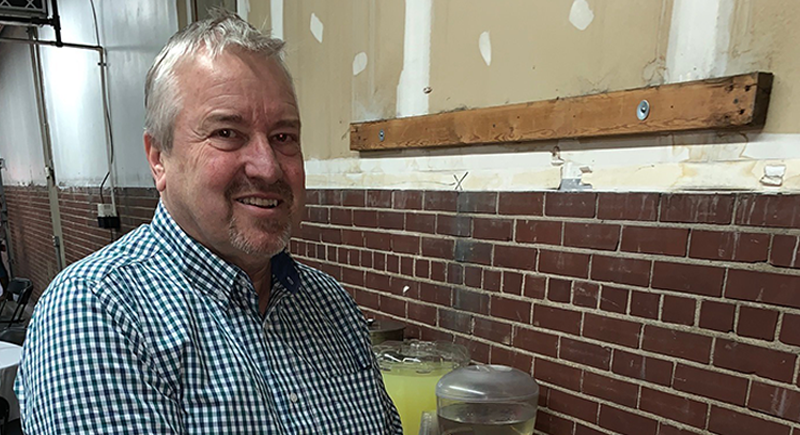 This spring, after 42 years of service to Luxco®, Rick Hallquist retired and has spent the last few months getting used to a slower pace in life. "I still keep checking my email several times a day expecting to see the usual 100+ emails I was used to getting every day but they are not there," he says.
Rick started working at Luxco in 1977 and over the last four decades he has worked in just about every department at the Kemper facility. He started as a seasonal warehouse employee, then working as a bottling machine operator, bottle shop supervisor, processing manager, maintenance supervisor, label operator, project manager and a few other titles as well. "I know that plant like the back of my hand," Rick says. "I had been there so long and seen so many changes and growth, I can hardly believe it."
One of his favorite projects and memories is when he was tasked with helping secure new equipment for the plant.
"We worked together to figure out exactly what we needed, we purchased it and we installed it all ourselves," he remembers. "We knew this equipment would make a huge difference in how we ran the plant and it was exciting to see it all come together."
Rick says the work environment was like a close-knit family and many of his colleagues he worked with for a long time. He also met his wife, Sheri, while working at Luxco, and they have one son. When not at work, Rick enjoys woodworking and fishing.
"The best part of retirement is not waking up every day at dawn, but I sure miss all the friends I made at work and miss talking to them every day."
Congratulations Rick and thank you for your service to Luxco over the years!