Salvador's® Celebrates New Slim Cans and Impressive 2019 Growth
July 10, 2019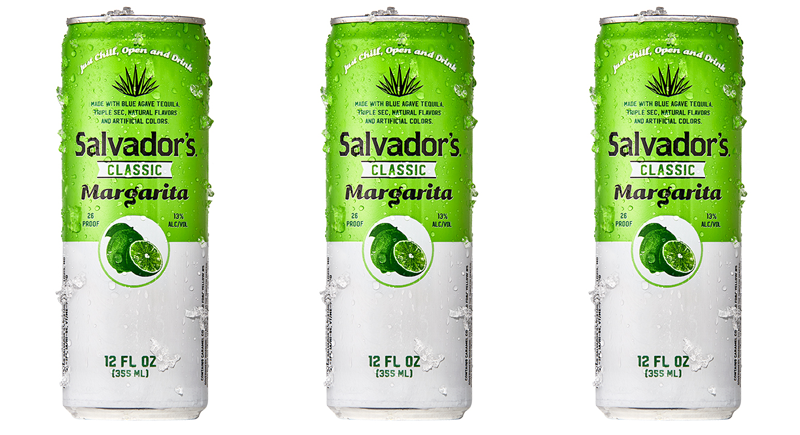 2019 has been a big year for Salvador's®! The brand recently celebrated the launch of its new Salvador's Original Margarita 12oz Slim Cans, sold in 4-packs and made with premium blue agave tequila, triple sec and other natural flavors. Overall, the Salvador's brand has seen a 25% case increase from this time last year.
To celebrate Cinco de Mayo and the launch of the new cans, Salvador's partnered with Heinen's Grocery Stores on a cross-merchandising display program featuring Salvador's Original Margarita 12oz Slim Cans and fresh Heinen's Guacamole. Seventeen stores in Ohio and four stores in Illinois participated, with 168 total Salvador's cases on display throughout the stores.
Other big wins for the brand include tremendous success in the state of Ohio, where the Salvador's portfolio has seen a 28% sales increase compared to 2018; a listing in New Hampshire on the new 12oz cans; and a full listing on both the Spicy Margarita and Paloma (1.75L) in Pennsylvania.
We look forward to seeing more growth for this top 10 selling ready-to-drink, and to seeing more displays for the new Salvador's can this summer season!