SALVADOR'S® LAUNCHES TWO NEW EXCITING FLAVORS
April 6, 2018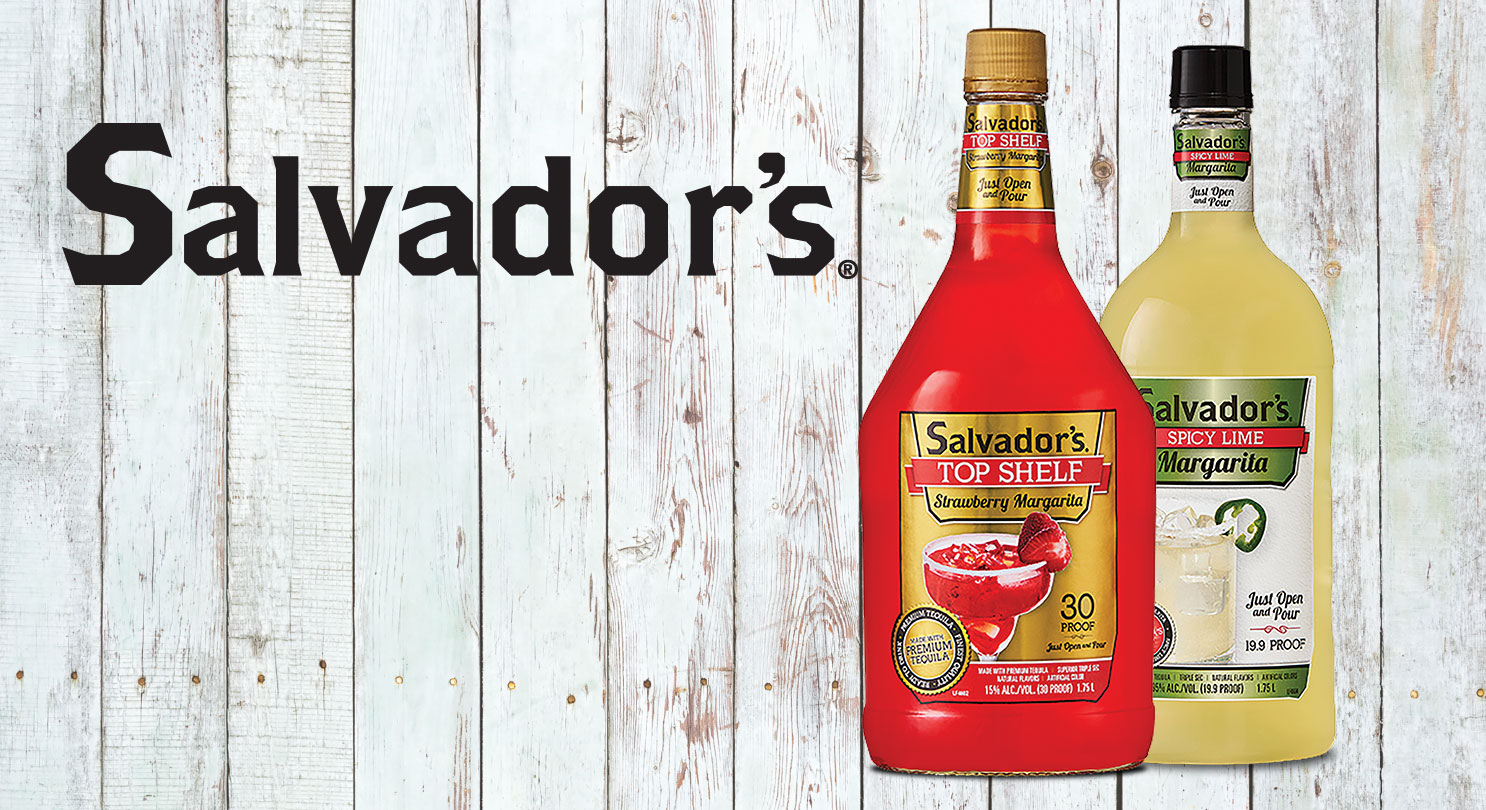 Everyone's favorite ready-to-drink margaritas, Salvador's®, is launching two new innovative flavors to join its lineup of cocktails – Spicy Lime Margarita and Top Shelf Strawberry Margarita.
The Spicy Lime Margarita is the newest addition to Salvador's flagship line of products. Made with tequila and triple sec, it offers just the right kick of spice and refreshing lime.
"Spicy margaritas are really popular with consumers right now, and with no measuring, no mixing, and no fuss, consumers can enjoy this full-flavored cocktail over ice," said Katie Schuette, Brand Manager.
The Top Shelf Strawberry Margarita is masterfully crafted with premium tequila and triple sec, perfectly blended and ready to enjoy at 30 proof.
"Both of these new flavors are great additions to the Salvador's lineup," said Katie. "Just open and pour at your next gathering for an easy and refreshing cocktail."
The brand also has a new website available for consumers to learn more about the full-flavored cocktails offered in the Salvador's line-up. Make your way to SalvadorsCocktails.com for more information.