ST. LOUIS TIGERS MAKE IT A 3-PEAT
July 23, 2018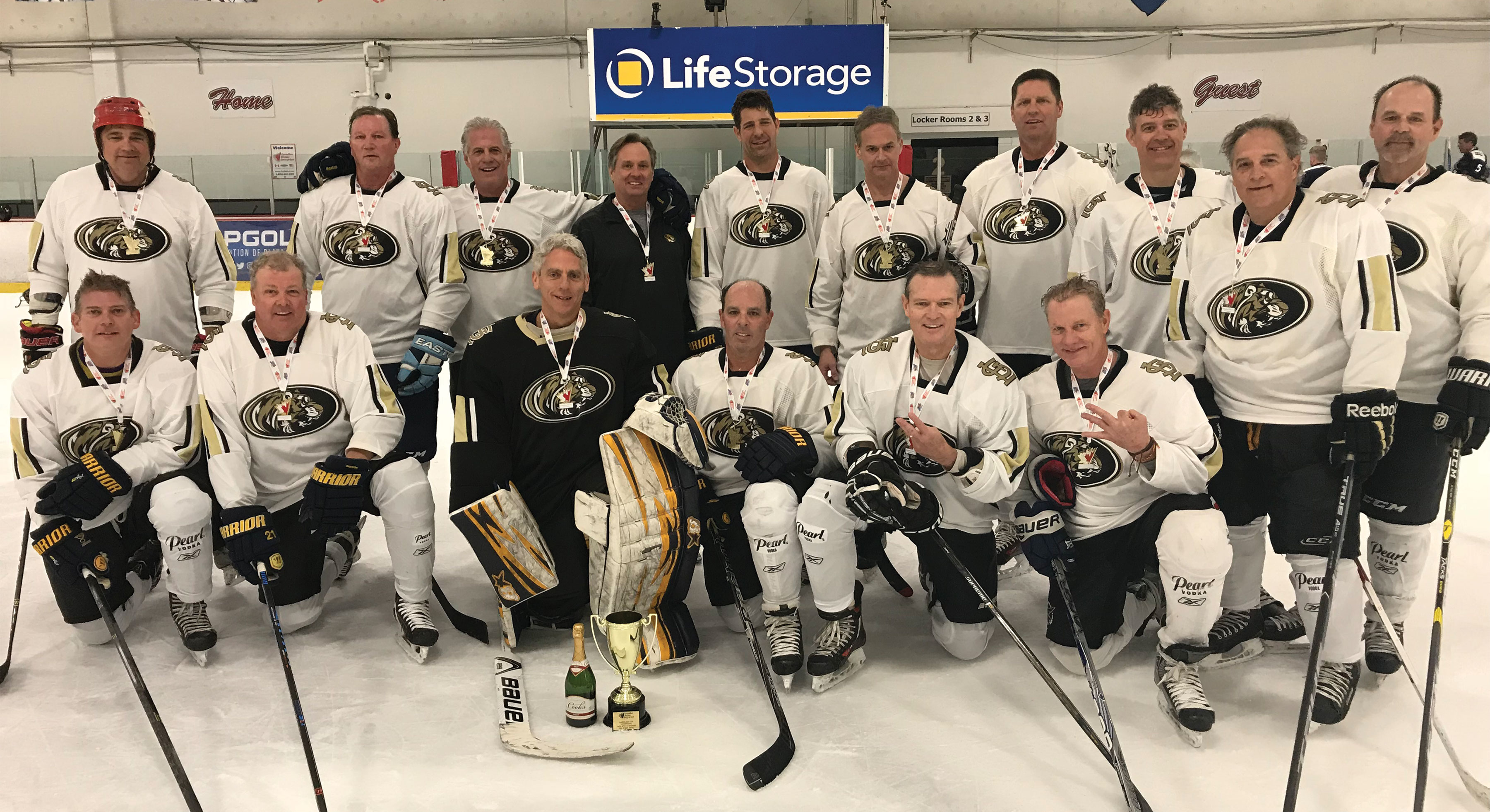 The St. Louis Tigers (from Mizzou fame), sponsored by Pearl® Vodka, brought home its third championship in a row! The team capped the tournament championship game with a 3-1 win over the Pikes Peak Gamblers from Colorado. Donn is a proud member of this illustrious "old man's" hockey team.
The Tigers play annually in the Canadian Hockey Enterprises Las Vegas Classic competing in the "Lefty Wilson" over-40 bracket. This was the Tigers' seventh overall championship throughout their eighteen-year stretch of going to this tournament. The team went 4-0 this year and is 12-0 over the past three tournaments.
The team was started by a good friend of Donn's, Dan Berger. Dan put together some buddies from the Mizzou hockey team that all re-connected after college to play pickup hockey before work to just get together and stay in shape. Donn joined the group roughly ten years ago when Dan pulled Donn aside and said "Hey Luxy (all hockey players have "Hockey Names"), we would love to have you come with us to Vegas and by the way … can you buy us new uniforms?"
Most of the guys on the team are between the ages of 50 and 65. They all still skate together weekly with a large group of former high school and college players. Many of the group played against each other in high school over 30 years ago, yet are still friends today and still jeering each other over championships won and lost back then. Congratulations to the Tigers! Time for a 4-peat in 2019!