Stephen Beam Hits the Road Supporting Yellowstone® and America's National Parks
July 14, 2021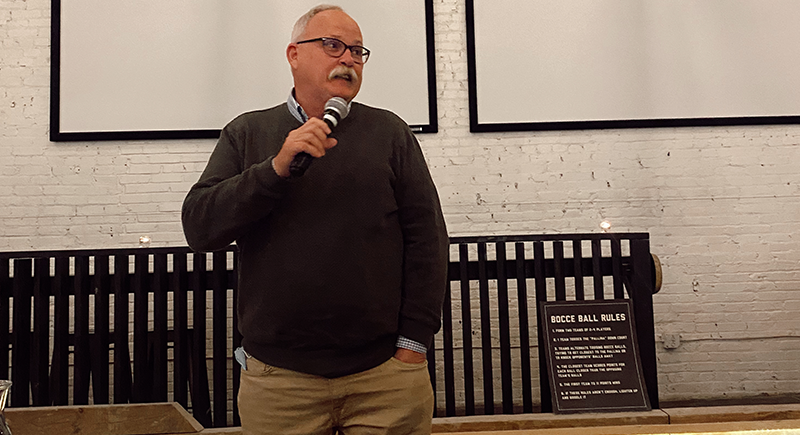 On Saturday, April 9, Brennan's Work & Leisure in St. Louis teamed up with Limestone Branch Master Distiller Stephen Beam, Chef Nico Shumpert and artist David Rygiol to host a one-of-a-kind dinner event to benefit America's national parks. Limestone Branch Distillery™, the maker of Yellowstone® Kentucky Straight Bourbon Whiskey, partners with the National Parks Conservation Association (NPCA) each year as part of the brand's cause marketing campaign.
The event brought together bourbon lovers and foodies for a socially distanced evening of dinner and Yellowstone cocktails, complete with national-park-inspired bottled cocktails designed by artist David Rygiol.
Featured drinks included a Yellowstone Select Highball; a Yellowstone Select Old Fashioned; a South Rim Sundown made with Yellowstone Select, pomegranate syrup and lemon juice; and the Eternal Tower cocktail, which blends Yellowstone Select, cinnamon-bark syrup, black tea and lemon juice.
Each drink was expertly paired with one of the four dinner courses.
After the dinner, guests purchased 21 specialty to-go cocktails and 28 signed bottles of Yellowstone Select. The event was a success, raising awareness for the NPCA's partnership with Yellowstone.
To learn more about Yellowstone's work with the NPCA, visit limestonebranch.com.