TALES OF THE COCKTAIL®; AND TED KILGORE
July 3, 2015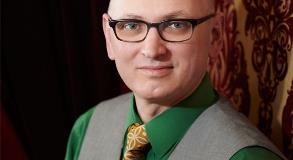 Tales of the Cocktail® is the world's premier cocktail festival, bringing together the international spirits community for five days of what's now, what's new and what's next in bartending.
For the first time ever, Everclear® will be hosting a tasting room – one unlike any other. The Make It Your Own Tasting Room presented by Everclear® will feature our Head Mixologist Ted Kilgore of Planter's House in St. Louis, Missouri. Ted will be hand-crafting innovative liqueurs and bitters from scratch and creating cocktails sure to please. We will be serving tasty brunch-time treats and listening to some tunes while we inspire you to Make It Your Own.
With five days of events from morning 'til night, your Tales schedule can get a little busy. The Daiquiri Time Out – a growing cocktail trend to 'savor the moment' with a perfectly crafted daiquiri – was founded by Andrew Deitz as a way to remind us to slow down when life gets hectic. Our DTO invites everyone to take it easy for an hour or so as a team of bartenders from around the world serve their own take on traditional, frozen, Hemingway and all kinds of other daiquiris, all featuring the world's best rums. Be a part of this special event to enjoy some R&R and the most delicious collection of daiquiris you'll ever taste.
Daiquiri Time Out Happy Hour Featuring Everclear
July 17 from 5pm – 7pm
Make It Your Own Tasting Room presented by Everclear
July 18 from 10:30am – 12:30pm
For more information, visit: www.makeityourown.com.
---

TED KILGORE JOINS THE MIX
Ted Kilgore is a 17-year veteran of the bar and spirits world. Earning BAR Ready certification in 2007, Ted went on to manage beverage programs at the internationally recognized Taste by Niche. 2013 brought the opening of Planter's House in St. Louis, where he is proprietor and Beverage Director. Ted is a nine-time Tales of the Cocktail® veteran, two of those as a C.A.P (Cocktail Apprentice Program). His cocktails have been published in numerous publications, such as Bon Appétit, Esquire, Mr. Boston's Guide, San Francisco Chronicle, The Wall Street Journal and many more.
Ted will be the Head Mixologist for Everclear®, bringing Make It Your Own to life through innovative and unique Everclear® infusions, from bitters to liqueurs to hand-crafted tinctures. He is developing and creating unique recipes that will be featured on our website, social media and at PR and trade events, as well as representing the brand at trade and media events. Check him out in action at Tales of the Cocktail® in July.
We are thrilled that Ted is on the team!