The Cartel Hour Podcast Learns the Brands and History Behind the Luxco® Portfolio
October 8, 2020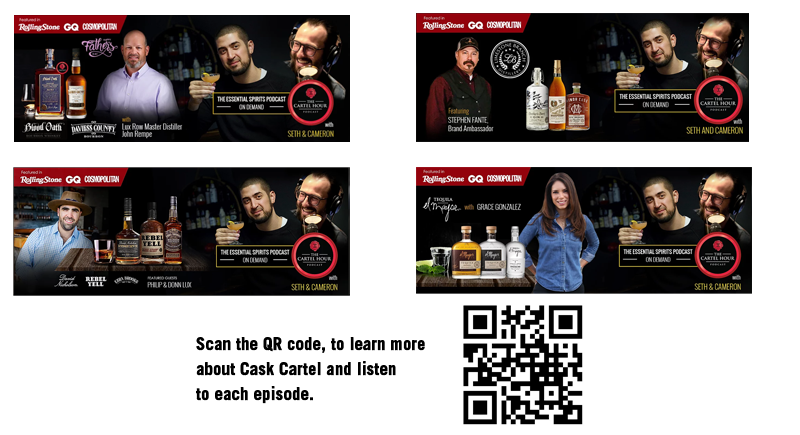 The Cartel Hour podcast, hosted by spirit enthusiasts Seth and Cameron, offers informative and approachable discussions about spirits. Each episode focuses on a specific subject in the industry, such as types of spirits, regions, collaborations and brand focuses – all featuring unique and knowledgeable industry leaders.
This summer hosts Seth and Cameron welcomed some of Luxco's most beloved spirit extra ordinaires to do what they do best – educate others on their brands and tell the history behind them.
In "Deal with the Devil," John Rempe, Master Distiller at Lux Row Distillers™, discussed all the exciting new innovations taking place at Lux Row. He also led a tasting of Blood Oath® Pact No. 6 and the newest portfolio addition, Daviess County® Bourbon.
Next, Philip Lux told the history of Luxco® and how over the years the company has evolved into what it is today.
Stephen Fante, Ambassador at Limestone Branch Distillery™, shared tales from his many years in the
bourbon industry in the episode "Old Bourbon Tales." He introduced the full lineup of products available but focused on Bowling & Burch Gin.
In "Tequila Sommelier", Grace González, Fourth Generation Distiller, discussed how she worked her way up the family business, from the warehouse to becoming a Certified Spirits Sommelier. Grace gives insight on the agave production process and how El Mayor® will continue to evolve and innovate their barrel finishes.