The Stone House at Lux Row Distillers™ Gets a New Fresh Look
January 8, 2021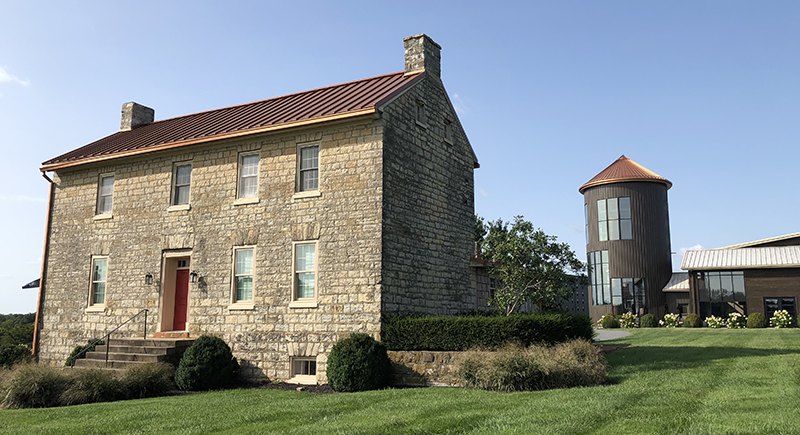 Renovations are complete on the Stone House, a stone home built in 1806 that sits on the Lux Row Distillers™ property in Bardstown, Kentucky. The home has a spot on the National Register of Historic Places, and Lux Row Distillers recently renovated it by adding a new roof and refurbishing the stone exterior. Interior updates also were made to better accommodate special guests and tours. These renovations include a VIP tasting room and lounge and an oak-wood signature wall.
"It's an amazing structure rich in history and character," said Donn Lux. "These recent renovations will protect and preserve the Stone House for future generations and will add to the enjoyment of all those who visit Lux Row Distillers."
All accounts visiting the distillery for a barrel pick of Rebel® or Ezra Brooks® Distillers Collection will start their VIP tour with Master Distiller John Rempe and then head to the Stone House for an exclusive experience. The Stone House will be used for tasting and selecting barrels. Once a barrel is selected, guests will sign the oak wall and make their way back to the gift shop to complete their visit.