Tracie Becherer 30 Year Anniversary
December 23, 2019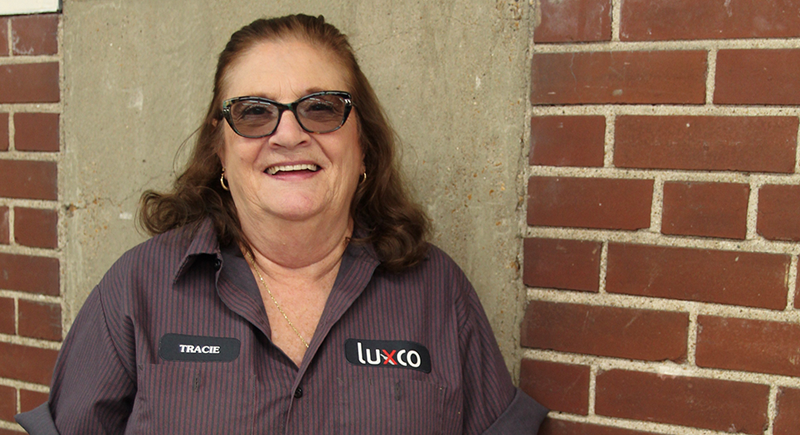 In 1989, after a couple of years as a seasonal worker, Tracie Becherer was hired on full-time at the Luxco® bottling plant. At first, she worked a variety of jobs, including washing bottles and working the rework area. She then became an inspector, spending her time inspecting bottles, labels, and caps to make sure every product looked perfect coming off the lines.
For most of her time at Luxco, Tracie has worked as Utility A-Rate – running the packers, counting off, helping with glass dumping, and working in the rework area. "I fill in where they need me the most, depending on the day," she says. "I like the variety, but the best part of my job is the people I work with every day, the hours, and all the friendships I have made over the years. Some of these folks will be lifelong friends."
Tracie says the last 30 years have gone by fast and with a lot of changes. Between new technology, new machinery, and new ways of doing different jobs, Tracie has been around for all of it. "So much has changed while I have worked here – all for the good – and some of the jobs that used to be more physical are now more mental as so much of the equipment has changed."
When not at work, Tracie enjoys fishing with her husband – whom she met at Luxco 22 years ago – at their property in Mark Twain Lake and spending time on their pontoon boat with her four children, stepson, and six grandchildren. "The kids are grown and now it's all about the grandkids," she says.
Congratulations on 30 years of service, Tracie!