TRIBUTE TO JERRY BREY BY DAN STREEPY
July 1, 2015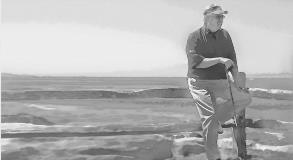 I met Jerry Brey in 1990 at my first David Sherman Annual meeting at Innisbrook Resort in Tampa, Florida. I didn't know anyone and uncertain on what to expect. Jerry came up to me at baggage claim, introduced himself and said, "come on kid follow me." I see it as if it was yesterday. Over the next 20+ years, Jerry and I had a lot of fun driving the business and driving the golf ball. Jerry's affable way, common sense, passion for the business and sharp pencil made him the ideal whiskey drummer to admire. Jerry lived the DSC/Luxco motto of Do the Right Thing, Work Hard, Have Fun. I can say we all admired Jerry for living these words. There was no pretense.

Jerry worked for the Lux family for 36 years. During his professional career, Jerry ran
distributor houses for the Lux family in Missouri, ran the Midwest Division at DSC/Luxco and eventually worked for me as Open State Sales Manager covering the United States. Jerry touched every base and was on top of his business. He constantly questioned Steve Soucy, DSC/Luxco CFO, on the cost of alcohol in our system, always looking for the extra penny to go his way. He was on point to sell a new sku, adjust a price point, question you on the how come and always do his best for the people
working at DSC/Luxco and our customers.

Jerry also had a sharp pencil on the golf course and famously would "noodle" his ball even when he was in the middle of the fairway. You had to be in step with Jerry on and off the course. Over the years, many of us were lucky enough to spend time with Jerry on the golf course. His golf clubs were always handy and many of our meetings took course over 18 holes. His favorite golf resort was Pebble Beach. I was fortunate to go to Pebble several times with Jerry. His enthusiasm and love for the game shined on these trips. Our last Pebble trip came just before his retirement. For us who were lucky enough to be on this trip with Jerry it is a special memory. It just didn't get any better than being with Jerry walking the 18th hole at Pebble Beach.

We all are saddened by the loss of Jerry and the Luxco family expresses many thanks to all of you for your kind words and reflection. With this in mind, we are working with
the Cape Girardeau Country Club, Jerry's home away from home, to determine the appropriate tribute to Jerry. Our contribution may go toward a golf course project Jerry always wanted completed or a commemorative bench off the first tee. If you wish to contribute to Jerry's memory, please send your donation to the attention of Lora McGinty,
Cape Girardeau Country Club, 250 Country Club Drive, Cape Girardeau, Missouri 63701. The Lux family is matching every dollar we raise.

Next time you are in the middle of the fairway "noodle" the ball for Jerry …