Update On Lux Row Distillers™Our Spirits, Flowing Like A River
December 20, 2018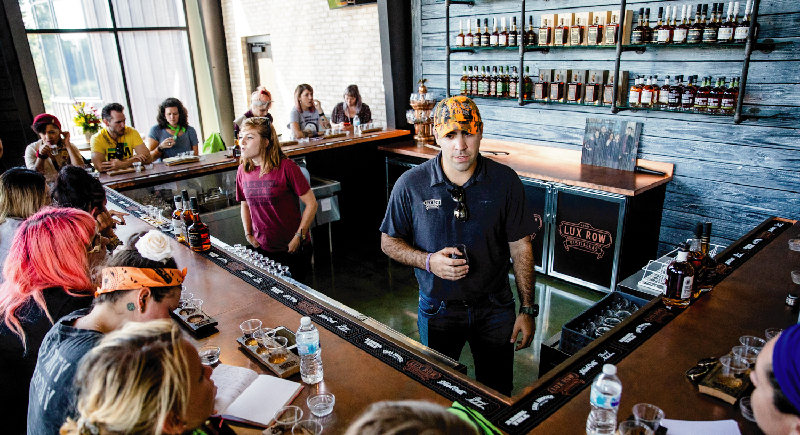 Lux Row Distillers™ has been hoppin' this fall! The distillery has been in full production mode filling those barrels.
As of November 1st, more than 14,000 barrels are resting comfortably in the rick houses. That's a lot of good bourbon waiting to mature! With all the bourbon flowing from the distillery, another rick house is in the works – construction crews have started building the third rick house on Lux Row's property.
Lux Row Distillers™ has also officially joined the Kentucky Bourbon Trail and is now featured on the Trails passport and as a destination on the Kentucky Bourbon Trail website. The tour ambassadors have also been busy. More than 8,000 people have visited the distillery since it opened in April. Visitors have come from 47 states and seven foreign countries to see the distillery. The tasting room has served more than 24,000 samples of some of the best bourbon to eager consumers. Many concur that it is some of Kentucky's finest.
All this new activity is one of the reasons why TripAdvisor has named  visiting Lux Row Distillers the No. 1  "thing to do" in Bardstown!