WHISKEY TAKEOVER
January 4, 2018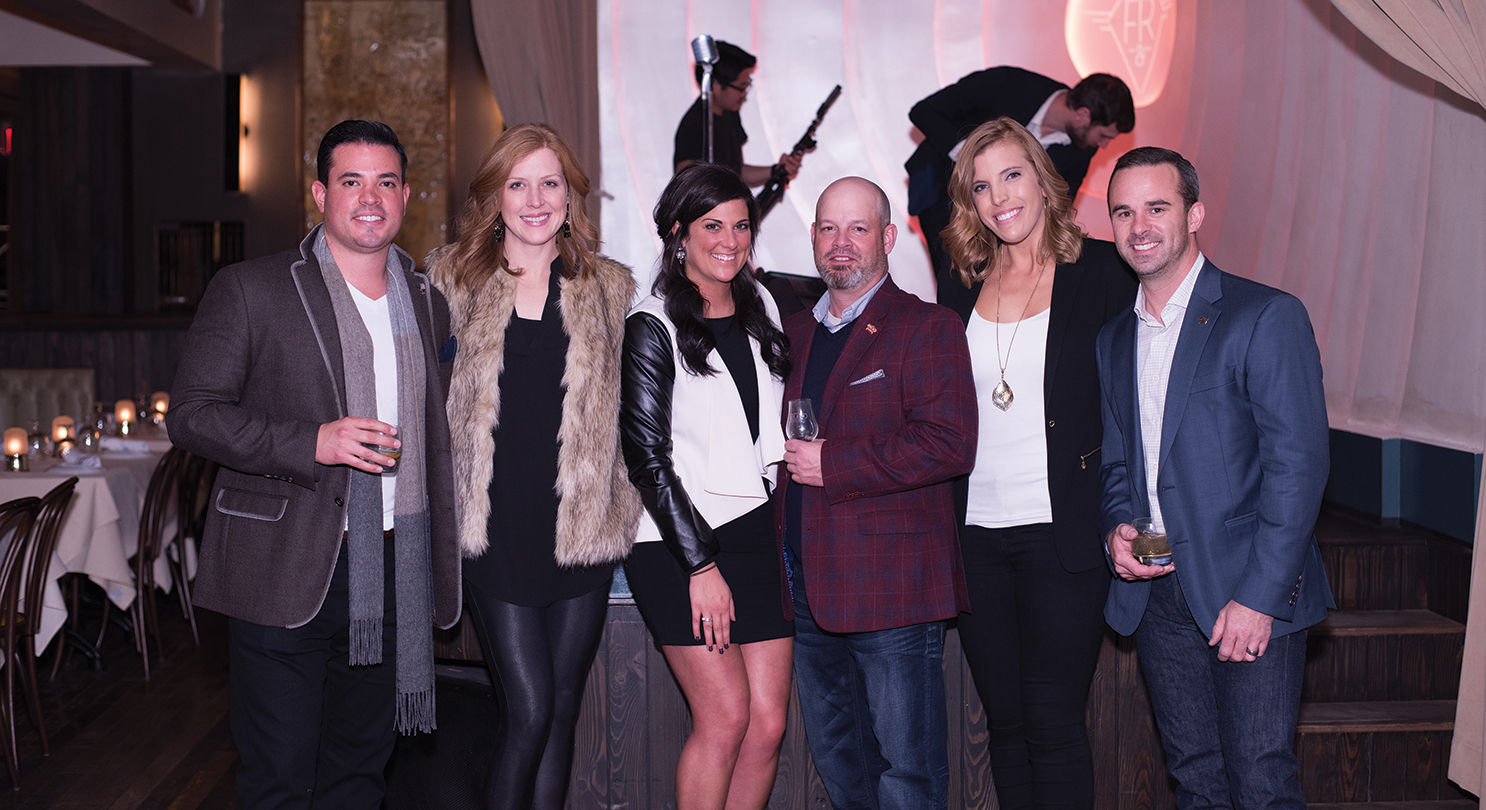 This "Meet the Makers" event brought together media, distributor partners, key account owners, mixologists, and members of the United States Bartenders' Guild (USBG) for a premium, intimate tasting experience. Signature cocktails featuring Ezra Brooks® Rye and Yellowstone® Select were also offered to give attendees a unique way to sample our whiskies.
The following day, Lux Row and Limestone Branch were joined by The Quiet Man® Irish Whiskey for our final installment of WhiskyFest to round out the year. With approximately 2,000 attendees, WhiskyFest New York brought much excitement for the Luxco® brands. With all three booths positioned next to one another, our team was able to tell each brand's story. It allowed us to discuss the vast differences between each distillery, and visitors came away with a unique experience!
To close out the week, Lux Row Distillers participated in the 6th Annual Whiskey in the Winter. Neat samples of Blood Oath® Pact No. 3, Rebel Yell® 10 Year Single Barrel, and David Nicholson® Reserve were offered to event goers, while Ezra Brooks® Rye was used as the main ingredient for a cocktail competition showcasing specialty cocktails from local standout restaurants. A unique element displayed within our footprint was an arrangement of "boozy macaroons". A local macaroon company, the Tipsy Goat, used Rebel Yell Bourbon to create three different macaroons: Orange Chocolate, Salted Caramel, and Vanilla Root Beer Float. Finally, John Rempe hosted a seminar where he sampled four variants that will be coming out of Lux Row Distillers in spring of 2018. He used this platform to educate consumers on our distilling process, the family history behind the distillery, as well as a sneak peek of the construction progress.
Overall, November was filled with great company and great whiskey! These whiskey-focused events give our brands the chance to show consumers and the trade what the future of Luxco looks like, and we value every opportunity to do so.